Rebound linked to indications of an inflation peak, opening the door for greater 'risk-on' investment strategies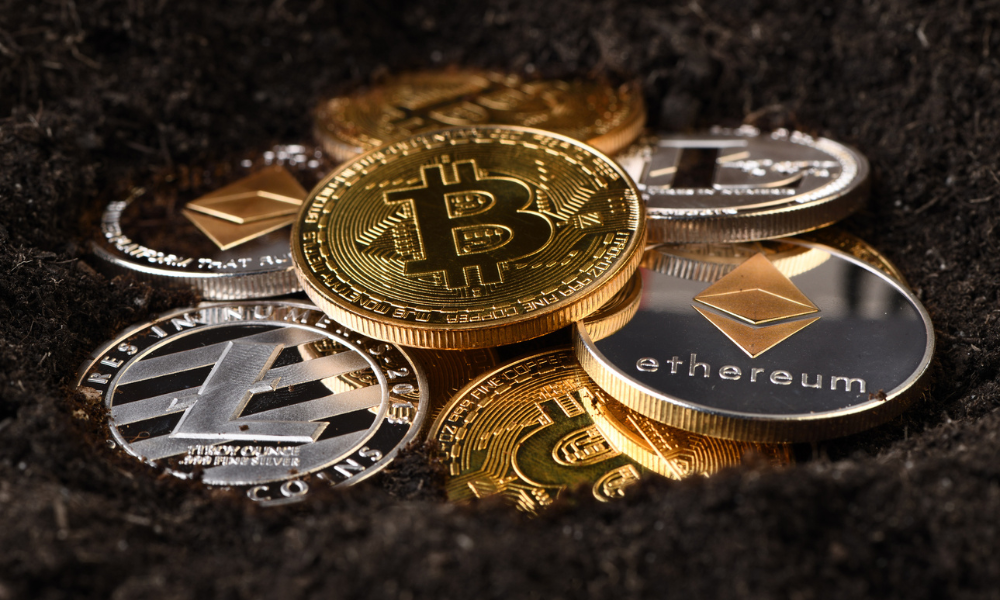 The crypto ETF space, which has been battered badly in recent months amid rising interest rates and contagion from the downfall of FTX, is off to a flying start this year.
Many cryptocurrency-focused equity ETFs have had astounding beginnings to 2023, with the US$3.9-million Valkyrie Bitcoin Miners ETF (WGMI) leading the pack with a return of 101% from the year's beginning, reported the Financial Times. Even though crypto ETFs seldom have such dramatic increase, several rival funds have also had gains of between 40% and 80%.
Due to the "crypto winter" and the larger sell-off in technology equities, most of these ETFs are still well below the water line for longer-term investors. However, the recent rise does indicate that the specialized sector has the potential to recover due to its intrinsic volatility.
Some technological funds, including the Ark Innovation ETF (ARKK), have also mimicked the partial comeback, albeit in a more subdued way. After falling by 75% during the stretch of 2021 and 2022, it has gained 25% so far this year, bringing it on track to perhaps post its greatest monthly return ever.
Bitcoin has rebounded 38% on January 27 to $22,900 following an unusually long period of rangebound trading, having fallen from an all-time high of almost $70,000 in November 2021. This was one of the purported early signs of life for the cryptocurrency market. An increase of 145% has been seen in the smaller digital token Solana.
"This is why people invest in crypto," said Kenneth Lamont, senior fund analyst for passive strategies at Morningstar. "For many of the investors who invest in crypto, it's effectively high stakes gambling. It's high risk and potentially high reward."
This recovery has mostly been linked to indications that inflation, notably in the US, may have peaked, perhaps enabling for a peaking of lower global interest rates and opening the door for more "risk-on" investing methods.
Todd Rosenbluth, head of research at VettaFi, stated, "These were some of, if not the, worst performing ETFs in 2022, so they can bounce back sharply, in part, because bitcoin and other cryptos themselves have bounced back."
WGMI, which is still down by two-thirds since its launch in February 2022, has been the best-performing unleveraged equities ETF internationally in the first few weeks of 2023, according to statistics from Morningstar Direct. Since the beginning of January, the share prices of some of its major holdings, which include Bitfarms, Marathon Digital Assets, and Digihost Technology, have increased by 148 to 279%.
With holdings like cryptocurrency miners Riot Platforms and CleanSpark as well as Chinese computer hardware company Canaan, the VanEck Digital Assets Mining ETF (DAM) is close behind and has seen a 77% rise. However, DAM is still down 76.8% from its March 2022 highs and has only returned to trade around its early November levels.
The VanEck Digital Transformation ETF (DAPP), which is up by 66.8%, is another ETF that has seen significant gains outside crypto mining ETFs. The Bitwise Crypto Industry Innovators ETF (BITQ), iShares Blockchain and Tech ETF (IBLC), and Global X Blockchain ETF (BKCH) have all had gains of over 60%.
However, according to Lamont, theme funds are noted for their "whipsaw"-like returns. As per Morningstar data, the Invesco Solar ETF (TAN) increased by 305% between April and December 2020. This is arguably the most dramatic illustration of the capacity of theme funds to provide outstanding gains when markets move.
Despite last year's losses, investors have mostly stayed with stock ETFs tied to cryptocurrencies and the larger technology sector, showing some kind of resilience.
"Thematic funds got clobbered [last year]," said Lamont: "75 per cent have an explicit growth bias and they got hit extremely hard. And yet we didn't see a stampede for the door, and I found that interesting."