Funding and deal activity have gone down, but there are bright spots and prospects for dividends in the future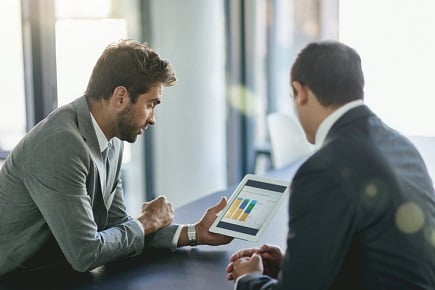 Amidst a broad global trend of increased venture capital deal activity and funding, the first half of 2019 has presented some challenges for the Canadian space.
"VC investment in Canadian companies is down 13% in the first half of 2019 compared to the same period last year," reported PwC in its latest MoneyTree report, prepared in partnership with CB Insights. "Canadian companies raised 240 deals so far in 2019, a 15% decrease from the 281 deals that took place in the first six months of 2018."
Despite a strong second quarter, Canadian VC-backed companies saw a year-on-year dip to collect just US$1.65 billion in H1 2019. But as noted by Anand Sanwal, co-founder and CEO of CB Insights, those figures are being compared to unprecedented highs in 2018.
"This decline contrasts with global activity which saw both funding and deal activity climb," Sanwal said.
VC funding and activity slumped across several sectors. After a breakout year with US$224 million over 51 deals for Canadian cannabis companies, funding slowed down to just US$42 million over 18 deals in the first half of this year. A funding jump in Q2 2019 for Canadian digital health companies brought the quarterly total up to US$43 million, but it wasn't enough to prevent a 24% decline in funding in H1 2019 compared to the same period in 2018. Canadian AI companies also saw VC investment fall by 60% in the first half of this year compared to the first six months of 2018.
On the bright side, Canadian fintech companies amassed US$251 million in H1 2019, nearly doubling the US$133 million raised in the space over the first half of 2018; there was also a year-on-year uptick in activity from 23 to 28 deals. VC funding for Cybersecurity companies in Canada enjoyed a Q1 2019 high of US$132 million over five deals, but then plunged in Q2 2019 to US$2 million across four deals. Overall, Canadian cybersecurity companies experienced a near-quintupling in first-half funding this year compared to the same period in 2018.
Seed-stage deals have reportedly emerged as a major bright spot for Canada, expanding to make up 49% of overall deal share. Traditionally less active, Waterloo and Ottawa have also taken spots among the top five markets of H1 2019, with US$131 million over 15 deals for Waterloo and US$122 million across 11 deals for Ottawa.
Toronto remained far and away the largest VC market, scoring US$555 million over 90 deals in the first half of the year. Vancouver got second place with US$355 million across 40 deals, followed by Montreal with US$206 million raised from 38 deals.