Traditional and alternative energy commodities stand out amid a broader uptick in optimistic sentiment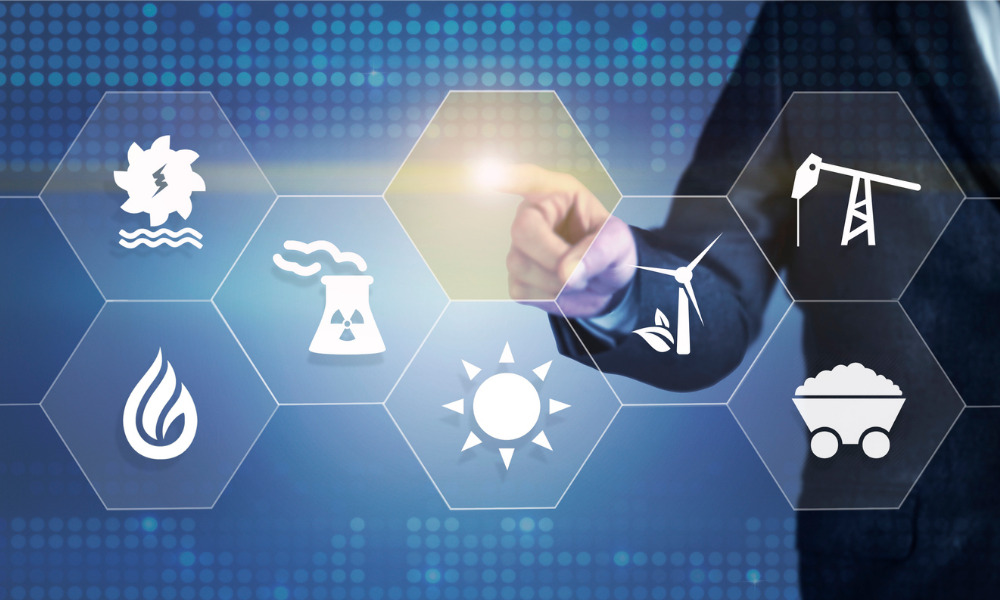 In spite of the geopolitical conflict, market volatility, and inflationary pressures that defined the start of 2022, both Canadian investors and advisors have increased their general bullish sentiment, particularly towards commodities.
That's according to the most recent Advisor and Investor Sentiment surveys conducted by Horizons ETFs.
Natural gas futures outperformed all other asset classes, returning 51.26% in the first quarter of 2022. Investors and advisers both raised their bullish sentiment in response to the continuing trend; in the polls conducted for the second quarter, investors raised their bullishness by 7 percentage points to 48%, while advisor sentiment soared 13 percentage points to 51%.
Advisors and investors, likewise, were bullish on crude oil. Crude oil futures prices rose by 33.33% in Q1 2022, the third biggest performance rise among assessed asset classes and sectors in the Q2 Surveys, owing to worldwide supply shortages. As a result, investors increased their bullishness by 15 percentage points, bringing their overall bullishness to 54%.
Lithium achieved 75% and 40% bullishness ratings from investors and advisors, respectively, after the Solactive Global Lithium Producers Index posted a 21.6% return in the first quarter. The Solactive Global Uranium Pure-Play Index posted a return of +10.50% in Q1 2022, eliciting 63% bullishness among investors and a more muted 46% bullish rating from advisors.
And despite hydrogen being the sole commodity in the surveys to post a negative return – it fell -6.85% in Q1 – both investors and advisors showed increased confidence in the outlook for hydrogen adoption. Investor bullishness registered at 52% following a 15-percentage point uptick, while advisors' bullishness was at 43%.
"While oil and natural gas – the traditional energy commodities – continue to be impacted by shortages, sanctions and supply chain disruption, we're simultaneously seeing increased demand for their replacements: uranium, lithium and hydrogen – the fuels of the future," said Mark Noble, Executive Vice President, ETF Strategy, at Horizons ETFs. "In particular, the rising cost of gasoline has accelerated electric vehicle adoption; elevating the demand for lithium even further."
The S&P/TSX 60 Index, Canada's key equity benchmark, increased by 2.77% in the first quarter of 2022. Investors and advisors alike were bullish on the Canadian market, with investors boosting their bullishness by 14 percentage points to 53% overall. Advisors, on the other hand, added 8 percentage points of optimistic sentiment, resulting in a bullishness score of 48%.
The S&P/TSX Capped Energy Index, which represents energy companies, returned +36.17% in Q1 2022, the second-best quarter-over-quarter return among the measured asset classes in Horizons ETFs' Q2 Survey. Investors responded with a 27-percentage point increase in positive sentiment, reaching a high of 67% bullishness overall.
Financials, as represented by the S&P/TSX Capped Financials Index, posted a modest return of +1.39% in the first quarter of 2022. Again, investors and advisors differed on what the quarter ahead holds for Canada's banks. Investors decided to add 13 percentage points of bullish sentiment to 53% bullishness overall. Similar to their approach on Canada's energy sector, advisors cautiously withdrew a single percentage point of bullish sentiment for a score of 44% bullishness on the financial index.
In the first quarter of 2022, despite market volatility, precious metals proved to be a reliable store of value, with gold bullion climbing 5.92% and silver bullion growing 6.37%.
Investors' overall bullishness on gold bullion increased by 12 percentage points to 52%. Advisors upped their optimistic sentiment on the precious metal by 7 percentage points to 44%, moving out of bear territory. Similarly, optimistic opinion on silver bullion increased by 14 percentage points to 51% overall.
Fixed income markets continue to be underwhelmed by high inflation and an uncertain rate outlook. In the first quarter of 2022, the Solactive 7-10 Year Treasury Bond Index returned a miserable -6.53%. Advisors and investors alike adopted a relatively skeptical stance on U.S. Treasuries; each added a single point of bullish sentiment, resulting in a combined sentiment score of 42% bearishness.
"With U.S. inflation in March at 8.5% – its highest since 1981 – coupled with still-low interest rates, fixed income is an area of concern for investors and advisors," Noble said.