Six of 11 new ETFs were in burgeoning 'lightly levered' bracket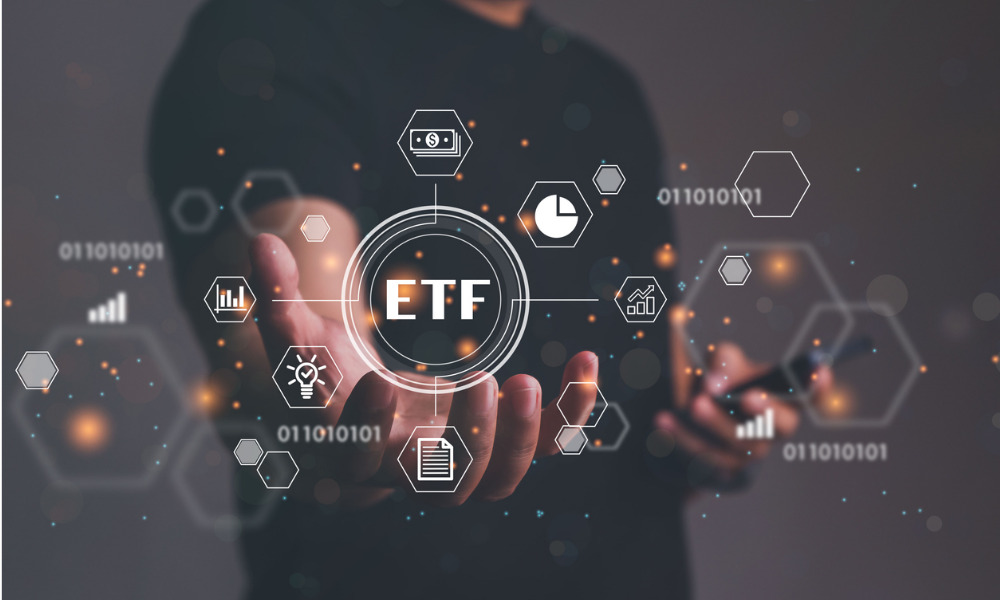 Flows into Canada-listed ETFs reached $2.6 billion in October, pushing industry AUM back above $300 billion, according to the latest Canadian ETF Flows report from National Bank.
Cash alternative ETFs, which once again brought in more than $1 billion in a single month, were the main contributor to the $1.8 billion in inflows to fixed-income ETFs.
"In a year with rapidly rising interest rates and widening credit spreads, cash alternative ETFs have overtaken Canadian aggregate bond ETFs in terms of YTD inflow," the report said. Cash alternative ETF inflows amounted to $5.93 billion for the year up to October, according to National Bank's analysis.
Read more: Cash ETFs draw a billion record as risky assets convulse
With $632 million, the adjacent category of ultra short-term bond ETFs also experienced strong inflows, according to the report. Foreign bond and preferred share U.S./North America bond ETFs saw outflows.
In October, equity ETFs brought in $676 million.
Along with actively managed U.S. mid-cap ETFs, ESG ETFs continued to have inflows, while broad market ETFs, notably for the U.S. region, continued to see inflows.
The demand for exposure to Canadian equities and the associated energy sector trade, which both contributed significantly to flows and performance this year, are beginning to decline. In October, broad Canadian equity ETFs, as well as Canada's benchmark energy sector ETF, saw outflows totaling $119 million.
The seemingly endless desire for dividend/income strategy products appears to be decreasing as well, according to the report. Last month, this category experienced a minor outflow of $13 million, breaking its year-long inflow trend.
The movements in fixed-income ETFs are still clearly indicating a flight to safety. AUM in cash alternative ETFs increased by $1.1 billion to more than $12 billion, nearly twice the amount it was at the end of the previous year.
Six of the eleven new ETFs that were introduced in October use cash leverage of 25% or 33%. Target date bond ETFs and long/short market neutral ETFs are two other innovative investment methods.
Read more: Why enhanced equity income strategies make sense for today's investors
Up to this point in 2022, Canadian ETFs have managed to attract a net $24 billion.
The creations have been split between the fixed income and equity asset classes, with each class amassing more than $10 billion. The main source of the $371 million year-to-date outflow from commodity ETFs in Canada has been gold ETFs, even though concerns about inflation have been dominating discussions and news headlines.
"Inflows to ESG ETF[s] picked up in October after two months of muted creation activity," the report said, citing $166 million in net inflows to the category for the month.