Investors unfazed and open to taking some risk amid regulatory onslaught in the U.S.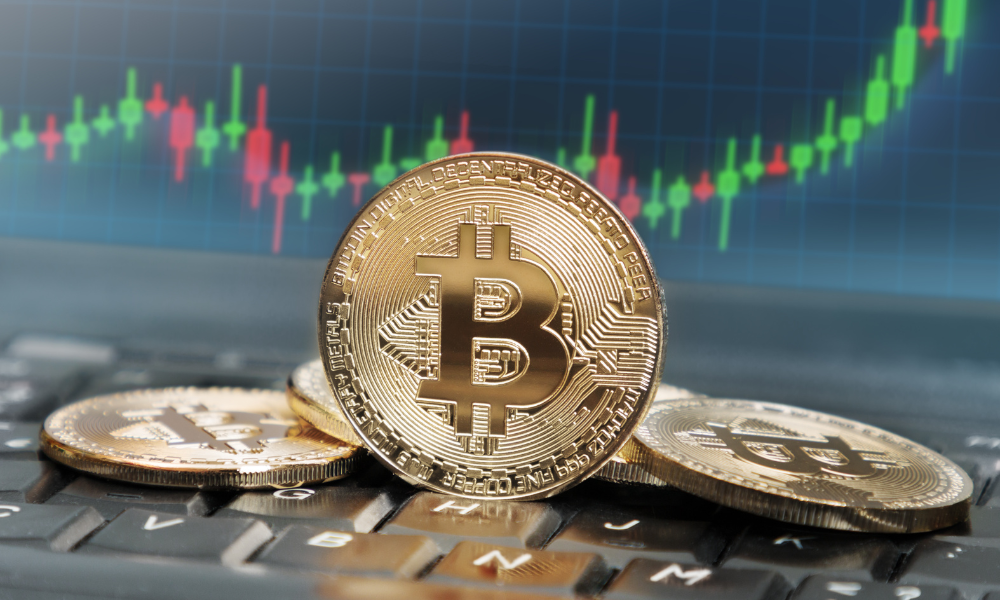 Wednesday saw a big increase in the price of Bitcoin as investors became more risk-tolerant and overcame their initial concerns over American regulators' actions against major corporations.
It was unclear why the spike occurred, yet it happened amid a significant increase in U.S. stocks.
Investors have a history of treating Bitcoin more like a conventional risk asset, with its moves frequently mirroring those of the equities markets.
According to data from CoinGecko, the biggest cryptocurrency in the world has increased 5% in the last day, reaching a high of $28,629. After news of the FTC's action against Binance, Bitcoin has reclaimed the $28,000 mark after briefly falling below it on Monday. The most recent price per coin was $28,417.
The second-largest cryptocurrency, Ether, increased nearly 4% to $1,806 on Monday. Nasdaq futures were higher 100 points, or 0.9% on Wednesday morning.
After a terrible 2022 that saw big cryptocurrency exchanges go down and values drop dramatically, Bitcoin has been steadily increasing this year. The possibility that the U.S. Federal Reserve would cease raising interest rates, which has put pressure on risky assets like equities, has given investors some solace.
"Broadly we are looking quite bullish here with Bitcoin reclaiming $28K and looking to target $30K next," Vijay Ayyar, head of international at crypto exchange Luno, told CNBC via email Wednesday.
Recently, U.S. officials have intensified their efforts to crack down on cryptocurrency companies. The CFTC has filed a lawsuit against Binance and its co-founder Changpeng Zhao for allegedly violating trading regulations by soliciting customers in the U.S. without license.
Meanwhile, the Securities and Exchange Commission has warned that it will sue Coinbase for potential breaches of securities laws.
"In general, when price action starts to absorb negative news this quickly, it indicates that the market is bullish and trending upward. The CFTC case against Binance, while quite important, doesn't seem to have affected the market that much."
Issues with the global financial system have already given Bitcoin a boost. The massive Swiss financial institution Credit Suisse was recently saved by its rival UBS in a government-backed, discounted transaction. Further failing were the cryptocurrency-focused banks Silvergate and Signature as well as the US tech-focused lender Silicon Valley Bank.
To assist banks in fulfilling their duties to depositors, the Federal Reserve established the Bank Term Financing Program (BTFP).
"The market seems to be placing greater importance on macroeconomic factors and that the Fed has already begun a form of QE, now known as BTFP, but also that the interest rate pivot might happen sooner than later," Ayyar told CNBC.
Bitcoin supporters claim that it can act as a money reserve during hard times and be used as a means of payment without a bank account. It can, however, fluctuate by 10% in a couple of hours due to its extreme volatility.
"Against the bank failure backdrop over the past month or so and Bitcoin's rise, this provides the perfect context for Bitcoin to continue remaining bullish and move higher," Ayyar added.