The most recent numbers suggest rising awareness as well as specific characteristics of Bitcoin investors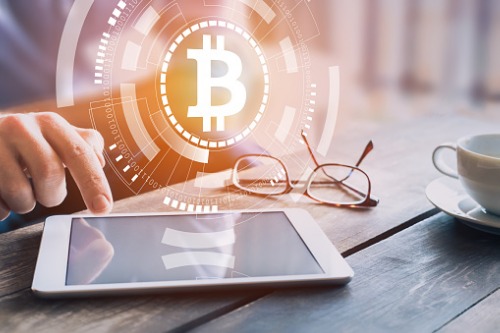 Canadians are becoming more aware of Bitcoin, but that doesn't mean they're investing in it, the Bank of Canada (BOC) said in a new report.
According to its latest report on Canadians' awareness and usage of the cryptocurrency, which draws from the Bitcoin Omnibus Survey (BTCOS), 89% of Canadians polled in 2018 said that they had heard of Bitcoin, compared to 83% in 2017 and 62% in 2016.
"Most demographic patterns observed in previous years persisted in 2018," the report said. Awareness of Bitcoin was more likely among Canadians who were male, young, university-educated, or had high household income.
However, demographic gaps in awareness are narrowing. The percentage of men who were aware of the cryptocurrency rose by only 3%, compared to women who saw an 8% increase in awareness. Similar growth was also observed among those with a high school education (8% increase) and those with household incomes below $30,000 (13%).
The BOC estimated that Bitcoin owners accounted for 5% of Canadians in 2018, compared to 4% in 2017 and 3% in 2016. But the increase in ownership was not evenly distributed across demographic groups: while there was little to no change observed among men and Canadians aged 18 to 34 years old, the percentage of Bitcoin owners rose by 1.6% among women and 1.2% among individuals aged 55 and older.
"In contrast, the disparity in ownership by education widened," the report noted. While ownership among the high-school-educated dropped by 1.4%, university-educated Canadians saw Bitcoin ownership increase by 2.4%. A similar change was observed on the income front: ownership fell by 1.5% among those with household incomes below $30,000, while rising by 2.7% among those with incomes above $70,000.
From a geographical perspective, ownership saw a continued rise in the Prairies and British Columbia during 2018, while Quebec and the Atlantic region experienced a decline.
"Bitcoin owners were more likely to have low financial literacy (38 percent), compared with the overall population (27 percent)," the BoC noted, estimating that Bitcoin owners represented 4.1% of Canadians with high financial literacy and 7.3% of those with low literacy. "This yields an interesting result, as those with high financial literacy are more likely to have heard of Bitcoin but less likely to adopt it."
Statistical analysis of the results underscored the muddy relationship between awareness and ownership. Using a logistic regression framework, BOC staff found that "the probability of ownership, conditional on awareness, decreases with age and for Canadians living outside British Columbia." In contrast, the likelihood of ownership was estimated to increase with income and education, as well as with being unemployed.
The survey results also hinted at deflating interest in Bitcoin as a form of investment. While speculation remained the most frequently provided reason for owning Bitcoin, it was cited by only 40% of adopters in 2018, compared to 56% in 2017. There was also an increase in the proportion of past owners — survey respondents who had decided to stop owning Bitcoin as of the time they were surveyed — from 1% of Canadians in 2017 to 3% in 2018.
The report made note of two major incidents involving crypto exchanges that occurred since the 2017 BTCOS: the loss of $6 million of users' funds by Edmonton-based Maple Change in October 2018, and the high-profile Quadriga case in January 2019 that culminated in losses of over $260 million. It also highlighted the Canadian Securities Association (CSA) and the Investment Industry Regulatory Organization of Canada's (IIROC) proposed regulatory framework for cryptoasset exchanges and platforms.
"In light of these events, we will consider asking respondents if these events had an impact on their Bitcoin adoption in the next iteration of the survey," the report said.