Horizons ETFs CEO says sector's growth is undeniable despite period of 'overhyped negative news'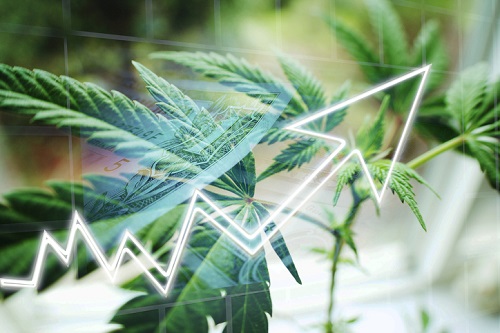 As cannabis legalization in Canada approaches its first anniversary, initial euphoria has been replaced with stories about earnings losses, mismanagement, and suspended licenses.
However, Steve Hawkins, CEO, and president of Horizons ETFs, which launched the world's first weed ETF (HMMJ) two and half year ago, told WP this period of "overhyped negative news" is just the natural evolution of a maturing market.
Losses arguably reflected previously bloated estimations, while CannTrust's Health Canada slap down was the biggest example of incompetence to hit the industry after it was found to have grown thousands of kilograms of marijuana in unlicensed rooms.
From the early days when everything was going up to the current scenario, where performance really matters and malfeasance is being uncovered, Hawkins said growing pains were inevitable.
However, he said doubters of the industry's long-term potential were "short-sighted" and that he remains a bullish believer in an industry that's no different to alcohol after prohibition.
"There are legitimate sales out there. Canada is a billion-dollar industry already and in 2020 it's expected to be anywhere between a $5-6 billion industry from a recreational and medical perspective; that's more than liquor sales.
"This is a real industry but it's still very young and it's growing on a global scale very, very quickly. There's a reason why more and more big pharma, big tobacco and big alcohol companies are looking to have some sort of strategic alliance with individual companies, and that's because there are significant growth prospects.
"It's like the ETF industry and mutual funds. We've been eating mutual fund companies' lunch for quite a few years and now you see every mutual fund company has ETFs. They were getting cannibalized on those assets and, from my perspective, the same thing is going to happen with tobacco and alcohol."
If anything, added Hawkins, the plight of CannTrust showed the value of staying diversified and having exposure to such a nascent industry via a basket of companies rather than trying to pick one winner.
The Horizons chief admitted he didn't see the troubles coming but that no one can foresee bad apples in any sector.
"It's very unfortunate when management gets ahead of themselves and makes a call like that. Not thinking they were going to get caught was just ridiculous.
"That goes to any sector. If there's going to be malfeasance on a firm-wide scale, starting at the top, there's nothing any of us can do about it. Again, that's why having a diversified basket of securities in an ETF can provide a level of risk mitigation in these cases.
"But why does Constellation replace Bruce Linton [at Canopy], who has driven the company from a billion-dollar market cap to a $20 million market cap? They feel he's underperforming? Who cares if they're losing money? Rogers Communications lost money for 20 years but went from a billion-dollar company to a multi, multi, multi-billion dollar one."
These types of events are "little stories", though, and mask the big-picture growth of the cannabis industry. Hawkins pointed to the fact that one of the single largest holders of Aurora is Vanguard as proof the largest established institutional investors can't ignore the space anymore. Volatility is a reality, however, and Canopy, arguably the sector leader, is a significantly shorted security.
Meanwhile, Horizons recently rebalanced three of their cannabis funds – HMMJ, HMUS, and HMJR – but Hawkins said there were not a lot of new names in the equation given a slowdown in the IPO craze and a softening of the marketplace. Fire & Flower was, however, among the notable additions to the largest fund, HMMJ.
The ETF provider, which has almost $10 billion of assets under management, has also worked with its index provider to reduce the exposure to fertilizer companies and firms of that ilk in order to provide more direct access to cannabis companies and the pharmaceutical companies focused on cannabis. It also tweaked the liquidity requirements.
Hawkins explained: "When we first launched [HMMJ], there were 17 names in the index. If we had left the index the way it was, we would have been approaching over 100 names.
"With a fund our size, that liquidity is very, very important. We started increasing the liquidity requirements to get into the index, so we have more names coming out of the index than we do going in."