Horizons ETFs president and CEO Steve Hawkins tells WP how he found success by taking a pioneering approach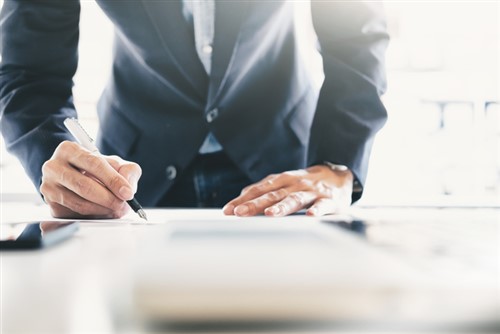 Horizons ETFs has become one of the key players in the ETF industry, due in no small part to its current president and CEO, Steve Hawkins. Hawkins has taken the lessons he has learned over his 36 years in the financial industry and carved out a niche by building first-to-market products that have attracted investors to Horizons' ETF lineup.
Hawkins traces his roots in the financial industry back to his teenage years. "My father was in the industry, so I really grew up on Bay Street," he says. "I started at just 15 years old as a runner, delivering securities by hand."
Once Hawkins got a taste for the industry, there was no going back. After his brokerage experience, he moved to the sales side with Altamira Capital in 1993. He began working in compliance and earned his portfolio manager certification. He then held senior management positions at First Asset Investment Management and Fairway Capital Management before landing at Horizons in 2007.
"Fairway Capital was sold to Jovian Capital, and that was right around when they started the ETF business, Horizons BetaPro," he explains. That gave me a chance to get involved in ETFs, and I became their chief compliance officer. My role evolved to chief product and investment officer, and from there, I never looked back."
As Horizons CIO, Hawkins enjoyed taking a hands-on approach to every aspect of fund development. When he was named CEO in 2015, he brought the same style to his new role.
"I wanted to know about everything, everyone and what they did," he says. "I think it's important from a connection perspective because it creates loyalty. I take pride in the fact that we have one of the lowest staff turnovers in the ETF industry."
Now at the head of Horizons, Hawkins is revolutionizing the ETF industry. "Horizons stands for innovation," he says, "and I'm really proud of what we have built as a company, especially over the nine plus years I have been with it. We have always pushed the boundaries and been at the forefront of innovation. We look at a space and see if there is a need for product, and then we bring that product to market."
ETFs have been considerably appealing to Hawkins because of their disruptive nature. "ETFs are opening the door for more innovation," he says. "I take pride that we have been the first to market on numerous strategies."
One of those products was Canada's very first marijuana ETF (HMMJ), which launched in April 2017. By September 2018, HMMJ had hit more than $1 billion in AUM. "The worldwide recognition of HMMJ has been a career highlight," Hawkins says. "Thanks to its launch, it created a worldwide brand for Horizons and myself."
That brand has led to increased recognition for Horizons as an authority on cannabis investing, something that Hawkins feels will keep the company the first name that comes to mind on the subject.
"People want to talk to us and ask questions," he says. "When we started investing in cannabis, there were only about a dozen companies, now there are over 120. We invest in 60 companies, and I have met with senior leadership at many of them. They also want to talk to us because HMMJ changed the way cannabis companies look at investors."
Hawkins feels HMMJ has brought in a new group of investors, not only to that particular fund, but to the ETF industry as a whole. That plays into another role Hawkins sees for Horizons, as an educator on what ETFs can do for investors.
"Creating awareness and educating the next generation of investors is critical," he says. "I believe ETFs will become the bread and butter of Canadians' investment portfolios. From the start, we have really tried to educate investors that ETFs can be different and increase exposure to different asset classes and strategies."
One of the big challenges for Hawkins and Horizons has been keeping pace with the major banks and US investment companies as they enter the Canadian ETF marketplace. For Hawkins, the key has been creating products that differentiate Horizons from the rest of the pack.
"It's difficult to compete with them on plain vanilla offerings because they can use all of their resources to control the distribution network," he says. "I feel there is a place for niche asset management companies. Having a different type of product has allowed us to grow and remain a key player in the ETF industry."
When it comes to those funds themselves, Hawkins considers himself a product engineer who takes ideas off a blackboard and makes them something the public can invest in. But he acknowledges that he couldn't do this without the rest of his team at Horizons. He says some of the best advice he received was from Philip Armstrong, the CEO at Altamira and Jovian, whom Hawkins worked alongside. Armstrong taught Hawkins to surround himself with the best people – people he liked working with and who liked working with him.
"I really took that to heart," he says. "I have always loved coming to work here and the people I get to work with. I have a great rapport with our senior leadership team."
Horizons has launched numerous products in the last three years, and Hawkins now plans to let the market digest them. But Horizons isn't done developing innovative products: It recently launched the Horizons Global Sustainability Leaders Index ETF (ETHI), its first SRI fund, as well as the Horizons Industry 4.0 Index ETF (FOUR), a fund that is focused on future technologies such as robotics, Big Data and the Internet of Things.
Hawkins believes the ETF industry still has room to grow, even if it's not at the same pace as in recent years. He believes mutual funds will fade and more players will enter the ETF landscape.
"I think we will continue to see new innovations in ETFs," he says, "and I know that Horizons will remain at the forefront."