PPI President and COO Jim Virtue tells WP how Advocis's 'professions model' could change the game for advisors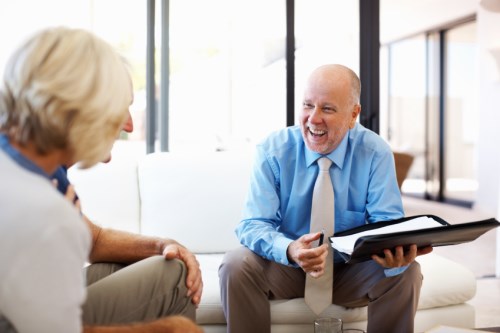 There doesn't seem to be a year that goes by without the introduction of new regulations for financial planning professionals. While these new rules and regulations do differ in certain ways, they tend to all have one thing in common: there is a distinct lack of financial planners at the table when regulatory decisions are being made.
That's something that PPI President and COO Jim Virtue wants to see change. Virtue has been one of the driving forces behind Advocis's 'professions model' for many years. This model, among other things, calls for the title of financial advisor to be strictly regulated, and for all titleholders to be required to have a professional designation.
"By actively encouraging the adoption of an education and designation stream, and requiring specific minimums to join industry groups like Advocis, I believe industry professionals will be in a better position to set the tone for self-regulation," Virtue says. "This will empower us to ensure that clients will get the best results, and gives us more power to steer the direction of our industry. We have a situation today in which we have regulation without representation. We want to be at the table and involved in the discussions when it comes to our regulation."
Advocis first introduced the idea of the professions model seven years ago. It's been a long-term drive to raise the bar of professionalism among the financial planning community. Under the model, advisors and planners are required to meet initial and ongoing proficiency standards, satisfy strict continuing education requirements, adhere to a code of professional and ethical conduct, and maintain appropriate levels of errors and omissions insurance.
"I was chair of Advocis a year ago and I feel very strongly that we need to take professionalism in the industry further," Virtue says. "At Advocis, we have a code of professional conduct, a continuing CE requirement and a discipline process - everything but the requirement of a designation, but that is all about to change."
The change that Virtue mentions was decided upon during the association's 2018 AGM. As of January 1st, 2019, individuals will need to have a recognized financial planning designation before they can become a member. Virtue is encouraged by the reaction of industry insiders.
"During my term as chairman, I spoke to many people at chapter meetings and I have yet to have any negative reactions to the changes," he says. "Most people are saying this change makes sense and is what the industry needs to move forward. For us to be treated like a profession, we need to act like one, including in our professional designations."
Virtue expects the new requirement to increase membership and make the association stronger. It will create a new level of legitimacy, and give financial advisors a better voice in deciding the regulations that govern how they run their businesses, he says.
"I believe becoming a true professional association and requiring a designation will strengthen our voice and will hopefully one day culminate in self-regulation," says Virtue. "Becoming a profession helps increase and support more dialogue around how our businesses are run, through the critical lens of consumer protection and doing what is right for clients."