Mark Noble from Horizons' tells WP how and why the firm has been on the cutting edge of offering unique offerings in the ETF space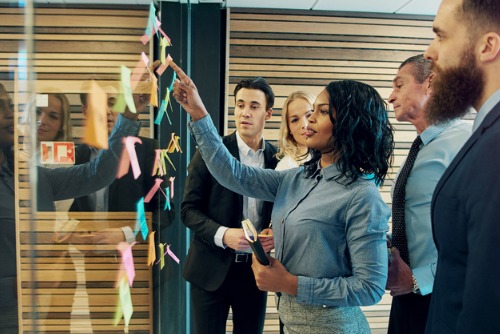 Providing more access is an important goal of any provider looking to distinguish themselves in the ETF industry, and Horizons ETFs has been on the cutting edge of offering unique opportunities for investors in the ETF space. Whether it's through thematic ETFs focusing on emerging trends like marijuana (HMMJ), robotics (RBOT) or blockchain (BKCH), or products with no topline management fee (HCON and HBAL), Horizons is giving investors access to more funds and sectors.
Mark Noble, Horizons' senior vice-president and ETF strategy, says the firm's entry into thematic ETFs and low-cost products were both designed to help the firm compete in a market crowded with bigger players.
"There has been a lot of coverage in the Canadian ETF space of the major asset classes," Noble says. "Everyone is trying to capture the next big idea. When you look at the well-established asset classes, it is pretty crowded by providers, and that's why you're starting to see the race to no topline management fee. You need to look for new ideas and new products."
One of the best examples is Horizon's marijuana ETF, launched in April 2017, which has become somewhat of the benchmark for the sector. "The marijuana ETF is one of the fastest growing in Canada and now has over $1 billion in AUM," Noble says. "At first there needed to be more stocks for diversification and liquidity for the ETF to trade; by April of 2017 there were. The second challenge was regulation – there were more regulations that needed to be signed off on, but once it launched, it became the same as any other ETF offering a one-ticket solution."
Horizons' marijuana ETF has succeeded in attracting people to the sector. Noble reports that it has been embraced by direct clients buying through a discount brokerage, which reinforces the notion that it has offered access to even more investors.
While Noble can't say for sure what is in store for the ETF, he does note that a lot of it depends on industry news. Even after the October 17 legalization, he believes the ETF could be in for more growth as large companies consolidate and invest in producers; he points to Constellation Brands' recent investment in Canopy Growth as an example. "Large companies buying in provide a premium, so we may get a better idea in 18 months from now," he says.
Another area where Horizons has taken the lead in the ETF space is offering no topline management fees. Horizons launched two such ETFs last year and, for Noble, this was a straightforward decision, as reducing costs is a big selling point.
"The products are a total return from a synthetic structure, meaning they don't own bonds and allow for different taxation unless sold," he explains. "There are still underlying fees on performance, but the lack of topline management fees drive down the overall cost. All-in, they are still 25 basis points."
These portfolios, he says, help to empower investors by eliminating any worries about added fees. "The benefit, in terms of indexing, is that cost is the biggest hurdle for investors. Having the option for a lower cost and higher return eliminates that."
This race to the bottom of the fee tier could be the next evolution of the industry. Noble believes Canada could see more ETFs with no topline management fees, minus taxes, in the coming years.
"If a low-cost option's performance is on par, advisors will be forced to rationalize their decisions as to why they are choosing higher-priced options. Sometimes they are justified if they want access to something specific. Ultimately, with many advisors moving to a fee-based model, advisors can reduce costs for clients and focus on other things like asset allocation and goals for money. In the big picture, reducing cost for their clients is a win/win."
This article is a special promotional feature produced in partnership with Horizons ETFs.