Millennials' investment strategies are different from their parents' – so why are you treating them the same? Rosemary Horwood shares her tips and tricks for working with this elusive demographic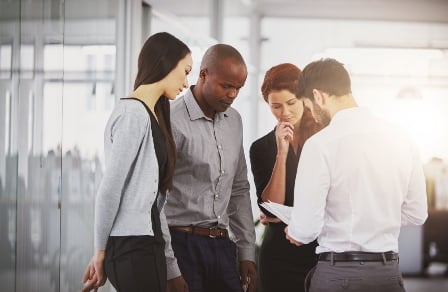 Millennials are a very distinct group of investors, and they take a different approach to managing their finances than their parents did. This group makes up a portion of my investment advice practice and fits into two general categories: inheritors and young professionals.
Between the lack of time outside their careers and a lack of financial acumen, millennials have a lot of room for the direction of an investment advisor.
How millennials invest
One of the mysteries of the millennial generation is the tendency toward risk aversion. For a young generation, this seems counterintuitive. Most of the millennial clients I have worked with score a 2/5 or 3/5 on their risk profiles, and only a very small percentage are willing to take on more risk. Many of them keep their savings in their bank accounts, making very little interest, but are curious about investing. They have seen the effects of a crash in the stock market on their parents' finances and are still scarred from the experience.
My personal approach with millennial clients' investments is to show them the non-accredited investments that I have in my personal portfolio and create a portfolio for each client based on their preferences. Many of my millennial clients have heard of ETFs. A portfolio of stocks and bonds, though, hasn't fit well with my clients' requirements for diversification and risk tolerance, considering the average size of their investment accounts.
How millennials communicate
Everything the millennial generation does is fast and in real time, which makes communication slightly different than other generations. Millennials don't talk on the phone often or use their voicemail; they prefer email and text messages. If there is a horrible day in the markets or an important announcement that affects their investments, they are talking about it. Keeping them up-to-date on the current news and market trends is important.
A best practice for communicating with the millennial masses is to simplify information and push it out as soon as possible. Since many don't have a financial background, I avoid using industry jargon and complicated technical analysis charts in my communications. Writing LinkedIn articles, Facebook posts and Tweets is a great way to reach them.
Attracting millennials
For the past few years, I have hosted more than 100 millennials at an investment workshop series called Millennials and Our Money, and many are clients today. The millennial children of our current clients are invited to attend, as well as my personal network on LinkedIn and
Facebook.
The series consists of an introduction to investing, which covers setting up a savings plan, a risk tolerance questionnaire, efficient frontier, and the basics of stocks, bonds and mutual funds. The second seminar goes deeper into the importance of a diversified investment strategy, registered investment plans (both RRSPs and TFSAs), the costs of investing and tax-efficient investing.
I continue to bring in additional topics such as preparing for your first will and power of attorney, and have included an additional seminar to discuss the decision of renting versus buying your first home in Toronto.
Since most of the millennials who attend the workshops have the short-term goal of saving for a down payment on their first home, we discuss strategies for using the funds in their TFSAs and taking advantage of the Home Buyers' Plan in the RRSP.
I love to entertain and put together huge displays of cheese, charcuterie and fine wine for these events. It's so much more fun and personal than simply ordering from a catering company. It also allows me to merge my passion for entertaining and my passion for helping people with their investments.
Offering a seminar series similar to Millennials and Our Money is a value-add to your current clients, and could benefit them by properly preparing them for the transfer of wealth into the educated and experienced hands of the millennial generation.
Hiring a millennial-aged assistant and asking them to be the main point of contact to attract and manage your millennial clients is another great strategy to grow this part of your business.
Rosemary Horwood, a 2015 WP Young Gun, is part of The Horwood Team at Richardson GMP, where she serves her own roster of clients, including business owners, professionals and retirees, along with their multigenerational families.