In the workforce of the future, people will be taking more leadership roles, says Dr Marcus Bowles.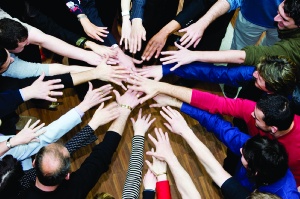 The workforce of the future has got to have so-called "soft skills", according to Dr Marcus Bowles, Director of Institute for Working Futures and DeakinDigital Strategic Consultant.

"However, they have never been 'soft' because they are very hard to get," he told L&D Professional.

Bowles said that theses transferable skills (like problem-solving, critical thinking, communication, teamwork, and emotional judgement) are essential for leaders, as well as the rest of the workforce.

In the workforce of the future, people will be taking more leadership roles in their regular work. In other words, a normal job role will require people to do what we used to think leaders do, said Bowles.

This includes understanding the customer, looking at the implications of what you are doing, collaborating with colleagues, and (in many cases) advocating for the customer to achieve outcomes that other people hadn't thought about.

"That could be happening at a very low level," said Bowles. "The leader of the future will be just about everyone."

Indeed, soft skills underpin your ability to lead and also your ability to transfer your expertise.

"We have engineers, financial planners and high-end IT people who are doing credentials to get communication, collaboration, problem-solving and critical thinking," said Bowles.

"And, for the first time in their life, they are being asked to reflect on why they are good at it and why they are not good at it.

"This comes back to the fact that in the workplace of the future - because it's so dynamic - you have got to change what you are doing very rapidly to another context or to another problem or to a change in customer requirements.

"If you are just able to do the transactional leadership functions where you are processing, administering or managing something then in actual fact you can't succeed."

Dr Marcus Bowles is the designer of the DeakinDigital Leadership Credentials; a pioneering capability framework that assists organisations to identify and develop future leaders within existing leadership programs.