'We actually don't do anything to support mothers through that period'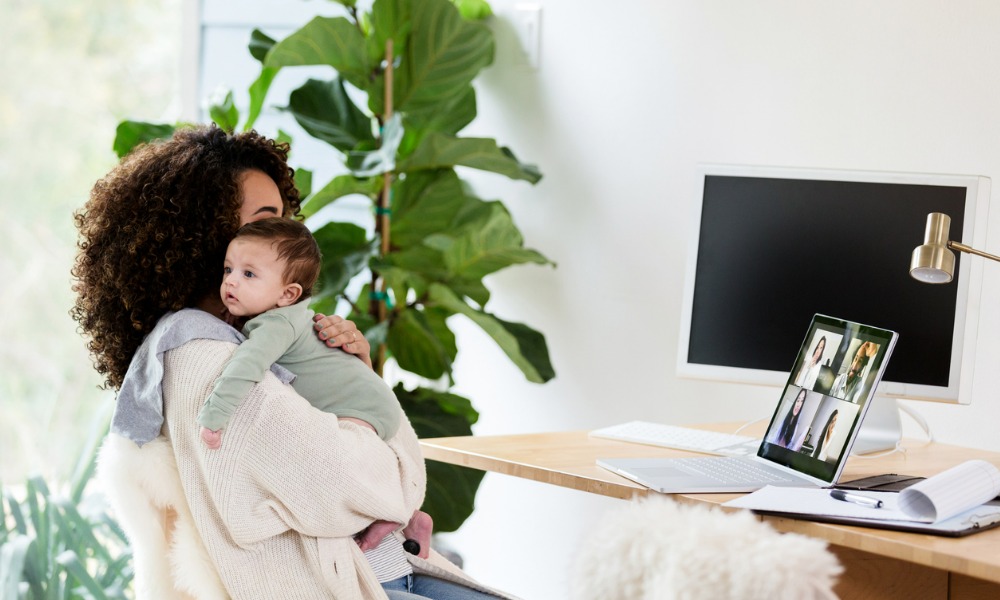 Taken aback, the women refused to return to work, feeling that she was being effectively terminated by being shuffled to another position. She sued for constructive dismissal and the ruling cost the company dearly: she was awarded $12,000 for injury to dignity and $66,625 for total wage loss and benefits.
"The bottom line is that employees must be given the opportunity to return to their position that they left before they went on leave, and employers need to make efforts to the point of undue hardship to ensure that that happens, and employees don't experience any work-related disadvantage," says Kayla Bergsson, an associate at MacIsaac & Company.
"Employers need to make business choices but the underlying point of the [human rights] legislation is to ensure that those choices don't result in negative effects to employees that are on leave for code-protected grounds. So the main thing is to make sure there's a balance."
While this case hinged on a communication breakdown between both parties, the onus is squarely on management to allow the worker the opportunity to return to her old positions, says the arbitrator.
"What she was not prepared to do was relinquish her marketing manager position to the person who filled her role while she was on maternity leave. That is what she reasonably understood had happened after her meeting," says Amber Prince, tribunal member of the British Columbia Human Rights Tribunal.
How can companies act better?
It's up to the organization to do all it can to better support women who go on leave, and those efforts should begin before the leave, says one expert.
"We actually don't do anything to support mothers through that journey. We provide them with a protected leave, but when it comes to how do we actually set up mothers for success in the workplace, it starts from the moment they choose to start to have a family, because the support that you can give a mother as they prepare to exit the workforce is how to exit in a way that works for them," says Megan Smith, head of HR for SAP Canada, and a founding partner of Maturn, an organization that works to support workers on maternity leave.
For some companies, that failure to properly communicate with pregnant employees can lead to future hardships for them that can often be costly and it also puts a black mark on their reputations.
"Many employers make assumptions about what the mother wants, rather than actually asking what they want when they're on leave. I think employers assume that you can easily integrate back into work and that might undermine the many transitions and shifts that the mother has experienced during that time off," says Sonja Baikogli Foley cofounder of Maturn.
"Perhaps they need a gradual return, maybe they need some meetings ahead of time to what changes have been made organizationally. Maybe someone wants to stay in touch while they're on leave, but their phone and laptop has been taken away because that's just the policy," she says.
Don't forget about working parents
And once the employee becomes a parent, this communication should continue, again not only because it could harm the organization, but because it's just the right thing to do.
"Get curious, start listening to your parents. I wonder how many employers actually know how many parents they employ? And if you know who your parents are, what are you doing with them? Are you sending surveys to them? Are you creating a space for them to speak with each other, especially now?" says Karsten Vagner, senior vice president of people at virtual health care provider Maven Clinic in New York.
And by doing the right thing, benefits accrue to those companies, according to some recent research.
Maven Clinic asked 493,082 parents at 1,731 U.S. companies who answered 60 questions about how to best prevent them from quitting.
It found that when parents are given more support, there is an 86-per-cent reduction in them wanting to leave.
"I can't really believe that no one had ever asked working parents at this scale: how they were doing, how they view their jobs, what they're looking for from their employers, what would make them stay at their companies? And so it was just really insightful feedback when you take the time to get curious and start listening," says Vagner.