Oil prices have gained ground recently, up from the sub-$30-per-barrel levels of February. Where to now for black gold?
Three industry insiders give their views on this contentious issue.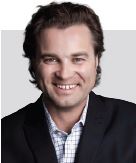 Tim Pickering, Founder and CIO, Auspice Capital Advisors
"Could oil keep going higher? Yes. Rig counts are down 80% since peaking in October 2014, and the supply/demand imbalance is only 1.5 to 2 million barrels per day. The right things are happening to support prices long-term. Could it go lower? Yes. As oil rallied significantly this spring, we have witnessed producers hedging, which has a capping effect on oil. Moreover, those same rig counts that are down in North America show increased activity in the Middle East – and Saudi Arabia has declared they do not intend to slow down production. There is still lots of oil in storage in the US and Canada. The reality is that the best cure for low oil prices is low prices."

Martin King, Vice president of institutional research, FirstEnergy Capital Corp.
"We expect the Canadian E&P industry will treat the recent uptick in crude oil prices as a transitory event and wait to see if the price improvement is lasting before increasing spending and activity. Any increase in earnings and cash flow resulting from the current price recovery will be used to further finance existing operations, reduce debt or keep cash on the books as dividends or for potential acquisitions. If the price increase is lasting, we expect the industry to begin a very careful period of assessing capital project spending in 2017. Lowest-cost and -risk projects would be selected first."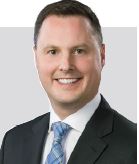 Anthony Petrucci, Director, oil & gas analyst, Canaccord Genuity
"The price of oil is in the midst of a recovery, one we expect to continue through 2016 and beyond, given the clear and consistent drop in US shale production, the rise of which was the culprit of the glut in oil supply. The increase in price should bring together bid/ask spreads, as lower levels hampered bid prices. The protracted downturn will see management teams in Canada err on the side of caution, using excess funds to strengthen the balance sheet ahead of expanding capex programs or increasing dividend levels. The extreme reduction in capital investment in oil production worldwide is likely to lead to a continued rise in oil prices over the near and medium term."