Annual performance conversations no longer cut it. Targeted, real-time feedback means we can change, grow and develop the skills needed to stay in the game, writes Anneli Blundell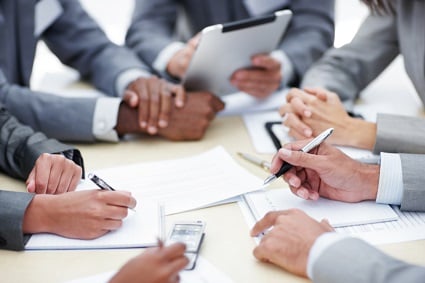 It's time for performance development to get a performance upgrade. As far back as 2014, Deloitte found that "managers who provide regular feedback and opportunities to improve are far more likely to field high-performing teams than those who retain once-a-year rankings."
People need constant and targeted feedback, in real time. That's how leaders create high performance. Imagine the coach of an elite sports team giving performance feedback once a year: '"OK, Ritchie. I really like how you improved your kicking accuracy this season. That second-quarter goal in the third game was amazing. If you could do more of that and pass the ball more often, our results will improve. I'll sign you up for a collaboration workshop, and we'll see how next season goes."
Ridiculous concept, isn't it? Sports are fast. They require skill, teamwork and individual performance. What makes us think the game of business is any different? Leaders need to pay attention and give feedback in the moment – not in a year's time.
State of play for performance reviews
Many large companies remain loyal to annual performance reviews, much to the frustration of those involved. For employees, it can be an administrative formality that 'ticks the box' but doesn't develop or change actual performance; for managers, it's an administrative burden that interrupts 'real work.' Research is beginning to empirically support what we intuitively know: Annual performance evaluations don't positively affect performance.
A 2010 study published in the
Neuroleadership Journal
found that feedback interventions like performance reviews improve performance 41% of the time and make matters worse 38% of the time. The
Harvard Business Review
found that 58% of executives believe their current performance management approach drives neither employee engagement nor high performance. And 71% of respondents to a 2015 Deloitte survey said they were either currently evaluating or had recently reviewed and updated their performance management systems.
The annual evaluation is a time-consuming, non-value-adding and possibly destructive process that does not positively improve performance at work. The future of annual performance reviews as a management tool is bleak. So, what's the alternative?
The performance conversation trifecta
The simple solution is regular performance conversations: timely, targeted development conversations that drive engagement to both develop performance and produce results. However, 'simple' does not mean 'easy.' Effective performance conversations require the right consistency, style and mindset.
1. Conversation consistency
"Organizations where employees reviewed their personal goals quarterly – or even more often – were nearly four times more likely to score at the top of the Bersin by Deloitte Total Performance Index."
–Deloitte
Developing performance requires feedback that is regular and in real time. You develop a better kick by doing it repeatedly and getting real-time feedback. Regular conversations mean in-the-moment, unscheduled feedback when it's needed most. Establishing a regular conversation cadence gives the brain the attention and repetition needed to create a sustainable behaviour change. The greater the gap between action and adjustment, the slower any change takes hold. Ongoing focus and reinforcement provide optimum conditions for growth and learning.
2. Conversation style
"High-performing individuals, teams and organizations focus on exploiting development opportunities in the workplace because that's where most of the learning happens."
–Charles Jennings
Leaders need to coach and develop their staff, not just direct and control them. A coaching conversation is more than a simple check-in about daily tasks. It includes a broader conversation about career potential, role progression, required skills and new opportunities. It covers both the skill and the will.
Motivation and engagement, barriers and blockers – these are the topics required to kick organizational goals. The new player on the elite team is ambitious. They want progress, they want to know what's next, and they want opportunities to get there.
3. Conversation mindset
"Before you are a leader, success is all about growing yourself. When you become a leader, success is all about growing others."
–Jack Welch
The leader's mindset toward performance conversations plays an important role in how effective the conversations are. A leader's role is to develop their staff. This is not in addition to their regular work; it is their regular work. In fact, some progressive organizations – for example, Hindustan Unilever, the Indian subsidiary of the consumer goods giant – feel so strongly about the competitive advantage this mindset offers, they expect their leaders to spend 30% to 40% of their time developing their people – hence Unilever's reputation as a 'talent factory.'
It's not rocket science. Leaders who have not embraced this idea will struggle to make the time to develop their staff. Eventually, their staff will leave in favour of a manager who will make the time. If the leader does not embrace this mindset for themselves, no amount of policy, sophisticated performance systems or culture change programs will make a difference.
The elite player wants to play for the best team – the team that is continually challenged and growing and called forth into their greatest potential by the coach and leader. They want to be inspired.
A call to action
Leaders can take action today with regular real-time conversations and a mindset that embraces the crucial role leaders play in developing high performance. There's no need to wait for the cultural tide to turn or for new processes to be developed and sanctioned. As the leader, you're the coach on the field. Are you giving your team the performance feedback they need to win?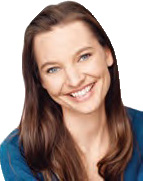 Anneli Blundell is a professional people whisperer who specializes in decoding people dynamics for improved performance. She is the co-author of Developing Direct Reports: Taking the Guesswork out of Leading Leaders.