If you want to increase your agency's sales volume, there are three things you must focus on, as EZLynx's Brenna Johnson outlines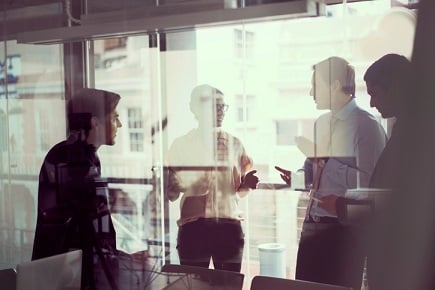 "IF YOU don't know where you're going, any road will take you there," goes the common saying. While the right technology can get you there faster, it may not be where your business needs to be. Efficiency is not an end game; it is the tool that helps you reach your agency goals.

You must be making sales to achieve growth and profitability, and to retain top producers. While many agencies are leveraging technology to gain efficiencies, this is only as effective as the culture and processes in your agency. The best technology in the world will fail if the sales task, customer selection and producers are not aligned with the business strategy.

Many independent agencies flounder when it comes to strategic planning for marketing and sales. To build a business strategy, you need to understand your target customer and goals. For example, if your agency understands how to successfully write dentists and represents the best markets, your business strategy should stem from this niche. Once the course is set, it's the culture, process and technology that drive results.

Step 1: Culture
Cultivating a sales culture that is pervasive throughout an entire agency can be a challenge. Every independent agency relies on sales to grow and remain profitable; however, when it comes down to it, most agencies are not sales environments. Frequently, producers are segregated from the rest of the agency by technology. Pipeline data is collected and managed in one management tool, and policies are serviced in another. Sales teams focus on new leads and prospects in isolation from the rest of the agency. Too often, the sales process is isolated and completely focused on brand-new prospects.

Picture this: An agency purchases or receives a lead from a mortgage company. The producer works that lead and picks up the home policy; however, the client is not interested in moving her auto policies until the renewal in three months, but says the producer can follow up at renewal to see if they are competitive. The producer makes a note somewhere in the pipeline management tool, calendar or even on a notepad. Three months go by, and the producer forgets to follow up.

In a better scenario, the producer does follow up, but he is missing information about the home policy because it is not in the same system. Each of these scenarios can leave the insured with the impression that the agency is not working in the best interest of the client, which can cause sales opportunities to slip through the cracks.

In the day-to-day activities of servicing policies, agency owners can lose track of the big picture – the need for proactive prospect and client contact. A culture of sales that aligns with the business strategy should be the mindset of not only the sales team, but every single person in the agency.

The independent insurance agent's core competency is the ability to be a trusted advisor to the insured. This means identifying gaps in coverage, communicating those gaps and aiding the consumer in making the right policy decision. In most agencies, it is the customer service representatives who have the most contact with existing clients.

Opportunities to pick up an additional line of business or fill a gap in coverage are more likely to be identified by someone servicing the policy, but due to the separation, the CSR may never think to ask the right questions. To cultivate a culture of sales, everyone in the agency must feel as responsible for generating sales opportunities as your star producer.

Step 2: Process
A true sales organization is larger than a single producer. It is a culture of sales driven by a process that is greater than any one employee. To achieve scalability and growth, a successful agency owner must develop a sales team and build a process that supports the business and marketing strategy.

Relying on a single producer to send marketing material, follow up and set appointments will work for a while, but eventually things will begin slipping. Selling new business, especially commercial lines, is time-intensive.

These accounts are touched by people throughout an agency during the sales process. A well-defined process for targeting and managing opportunities through the entire customer life cycle ensures that opportunities do not get lost in the shuffle.

A well-defined process covers more than just the sales funnel – it should feed from the agency's culture and define things like questions that should be asked during policy servicing to identify opportunities or how cross-sell opportunities should be targeted at renewal. Each of these should also align with and support the business strategy. Once the business strategy and process are defined, an agency can focus on the sales team.

Getting staff buy-in on new philosophies and processes is di­ cult. When it comes down to it, none of us like change. This can be particularly challenging for successful producers. It is often di­ cult for them to embrace new processes that will benefit the agency as a whole when it differs from their existing way of doing things. It is important to demonstrate how the process aligns with and supports the agency's goals – and remember that actions speak louder than words.

Step 3: Technology
An agency's technology should not detract from the culture or process, but rather help support and sustain the direction for the business. Technology is the engine that powers an agency to drive its process forward. Each tool should aid in tracking and enabling the sales process throughout the customer's life cycle, but the technology should not eradicate relationships. Agencies that manage their sales pipeline, policy servicing, websites and communication tools through different vendors will have a di­fficult time presenting a unified experience to the customer or prospect. While technology integrations are the industry standard, working from multiple systems can leave gaps that cause inconsistencies for agencies. The ideal technology will support the entire customer life cycle from a single platform. Agencies need technology that facilitates the process for fi ve main areas: website, marketing, sales, policy servicing and renewal management.

In today's world, an agency's website is its storefront to the world. It will be visited by current customers as well as leads. The need for a strong local marketing strategy for effective search engine optimization [SEO] is more important than ever. This should be optimized for keywords that support the business strategy.

The marketing tools used to drive the lead-generation process can come in a variety of forms. The important part is to keep everyone in the agency on the same page. Managing these through different vendors or integrations brings the risk of missing something or someone at the agency not having a full picture of the agency's communication to a prospect.

A pipeline management tool is essential for any agency that is serious about increasing sales. The market is saturated with vendors offering great tools that can track anything you want to sell. A successful agency will choose one that aligns with its business strategy to support its culture and process. In insurance, Sales Center, the newest addition to EZLynx's productivity-focused products, enables any CSR to send sales opportunities directly to the sales team so that the entire agency is working toward a common goal of increasing sales.

The more a producer knows about an opportunity, the more cohesive the message. Technology is an important tool to track and monitor the process, but the technology should support and assist the process and culture of an agency. This ties into the process of policy servicing and renewal management. The technology vendor you use should help put your entire agency on the same sales page. Each touchpoint for a customer provides a new chance to be a trusted advisor, which, with the right culture and a defined process, will produce a higher-volume sales funnel.

Working from a centralized product helps agencies find money in their existing systems. It's common knowledge that past contacts make the best prospects; however, if all of your sales or quote data is maintained in a separate system, producers can miss these prospects too.

In the words of management guru Peter Druker: "Efficiency is doing things right; effectiveness is doing the right things." In order for an agency to effectively drive sustainable profitability, its culture, process and technology must be in alignment with the business strategy. Any agency that gets these three key factors working together will position itself to become a sales-driven organization and overcome many of the challenges that other independent agents and brokers face.