Regular time away, social events key to better mental health, reveals study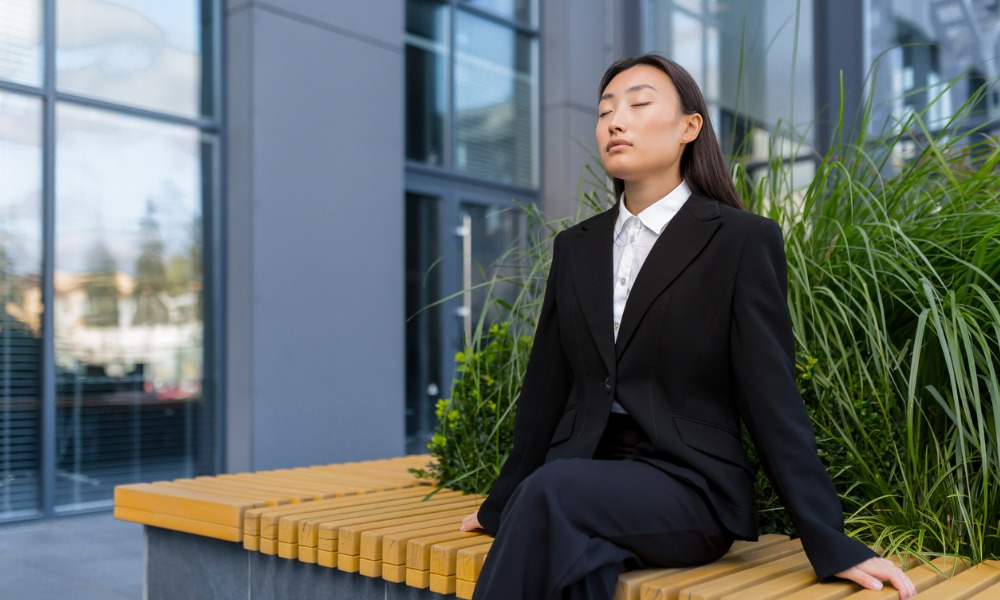 While physical health was obviously in the spotlight as COVID raged, one of the unseen negative effects experienced by many during the pandemic was a decline in mental health.
Many workers reported feelings of burnout and anxiety as lockdowns dragged on, forcing many to retreat to their homes for long periods, often without any company.
Wellness advocates suddenly advocated for many potential treatments for these effects, such as mindfulness, internet-based cognitive behavioural therapy (ICBT), among other new ideas but what if the answer to many stress-related problems was as simple as taking a break?
"To maintain or improve wellbeing and performance, employees need work breaks to recover from work," says researcher Zhanna Lyubykh, assistant professor of management and organization studies at the Beedie School of Business, and one of the authors of the Role of work breaks in wellbeing and performance: A systematic review and future research agenda report, based on a systematic review of 83 studies.
The study, done out of Simon Fraser University, showed that companies should be encouraging workers to leave their desks on a regular basis.
"Organizations can help by introducing unstructured break periods that allow employees to take breaks as needed," says Lyubykh. "Studies show that employees who can choose when they take their breaks experience less stress compared to workplaces that have an overly rigid work break schedule."
What works best
But the length of time or frequency of breaks appears to matter less compared to how employees spend their time while on break.
For example, engaging in physical exercise during a work break may lead to increased wellbeing, especially for knowledge workers. Also, taking a nap can improve task performance and physical wellbeing, found the study.
Unfortunately for some, the job is what causes a lot of that stress. For 41 per cent of Australians, work is the main cause of anxiety, according to Indeed.
And while we have all been miserable at work from time to time, for 22 per cent that feeling is prolonged for five or more consecutive months, indicating it's a long-term issue.
Employers bear the brunt of trying to figure out a way to help.
"There are no quick fixes for managing mental health issues in the workplace, but you do have to make sure, at a minimum, that you have a good EAP [employee assistance program] service in place that is well communicated to staff," says Chris Lamb who spent more than 11 years as Lendlease's Global Head of Organisational Development and is now Deputy Commissioner at the New South Wales (NSW) Public Service Commission.
Make work fun
One of the ways employers may be able to help, is by offering more social occasions while on the job, according to another survey.
Thirty-nine per cent of workers in U.K. wish that their employer scheduled more work socials — such as a team-building excursion, after-work drinks or a catered lunch, according to a survey by Just Eat for Business.
And these events are important because:
54 per cent of workers feel they are crucial for building strong peer relationships and fostering a positive work environment.
46 per cent of workers primarily enjoy these events for the opportunity to socialize with their colleagues in a non-professional setting.
37 per cent enjoy the downtime from work and to relax and have fun.
37 per cent appreciate the free food and drinks provided.
25 per cent like the social event to finish the workday earlier.
"It's no secret that work socials are a great way for colleagues to build connections and break the ice but it's possible that employers don't realize just how crucial they are for fostering a friendly work environment," says Mark Ephgrave, managing director at Just Eat for Business.
"Improving company culture has been a key focal point for many over the last two years, and providing regular opportunities to socialize — such as a catered-for lunch or after-work dinner — is an easy way to promote socialization in a positive and professional context."
Flight risk
If things don't improve, businesses risk a great exodus of talent as workers leave for greener pastures.
And a new report shows that millennials are the biggest potential cohort who want out.
The Millennial Misery Report found that although the 25- to 34-year-old workers wellbeing scores sit at similar levels to other age groups around New Zealand, their overall wellbeing score has plummeted nine percentage points since 2021, by far the greatest decrease in wellbeing than any other age group.
Employers who recognize the needs of this age demographic and develop programs that fit with their needs will see the biggest return on employee investment.
"The way millennials show up to work is, work is work, it's a thing that they do," says Jane Kennelly, general manager at Skills Consulting Group. "Supporting wellbeing comes from understanding what is important to employees and being aware how they change. There's no doubt that millennials are quite interested in purpose, value, and community."