In today's fast-paced business world, companies — and start-ups in particular — need to continuously adapt in order to remain competitive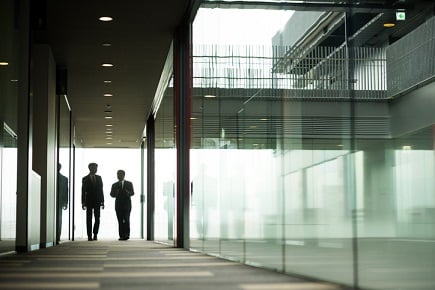 by Justin Reynolds
In today's fast-paced business world, companies — and start-ups in particular — need to continuously adapt in order to remain competitive.
New transformative technology, for example, can suddenly hit the market, drastically optimizing business processes and allowing teams to be that much more productive (e.g., powerful mobile devices). Companies that refuse to quickly adopt these kinds of game-changing tools will have a hard time competing against their competitors that do.
In a recent TED Talk, organizational change expert Jim Hemerling outlined five leadership qualities he believes all successful managers need to have in today's era of "always-on transformation." While the term may sound exhausting, Hemerling insists that's not the case — so long as companies start by putting people first.
What do Hemerling's five leadership qualities look like? Let's take a look:
01. Inspire through purpose
When you're going through a transformation that's designed to "lower costs" or "streamline operations," it's not exactly inspiring to your run-of-the-mill workers. To be a great leader and motivate your team, you need to instill a very profound sense of purpose into the minds and hearts of your workers. Hemerling cites LEGO as an example of a company that gets it right. With everything the building block company does, it's trying to inspire the next generation of builders and get its blocks into the hands of even more children.
02. Go all in
Most transformations are designed to lower expenses and reduce headcount, Hemerling says. That's no way to excite the employees who are lucky enough to have jobs after the ax falls. It's true that you may have to let some workers go to get back on the right path. But losing weight by itself, Hemerling explains, doesn't mean you'll be able to win a race — let alone finish it. Managers need to go all in, investing in initiatives that will promote growth. They also need to make professional development a top priority.
03. Equip workers with the tools and technologies they need
Having competed in triathlons, Hemerling knows how different tasks — like the swim, bike ride, and run — require different tools. When management transforms an organization, it is critical that they give their employees the tools they need to be successful in their newly designed roles. But it's not enough to simply give employees new technology. Managers have to invest in training and skill development to make sure everyone knows how to use it.
04. Instill a culture of continuous learning
In an age where the world's knowledge is practically always accessible, companies that wish to get ahead need to create cultures that promote continuous learning. Hemerling talks about how Satya Nadella transformed Microsoft after becoming the software king's CEO in 2014. Nadella encouraged his company to switch from a fixed mindset to a growth mindset. The idea here is to bring out the best in people. The more we learn, the more competent and creative we become.
05. Have a vision and be inclusive
Prior to the Golden State Warriors' recent success, the team hadn't won a championship in four decades. That's a drought by any stretch of the imagination. Enter new coach Steve Kerr — and the team's fortunes flipped right away. According to Hemerling, Kerr is an inclusive coach who has a clear vision: winning championships. He is completely approachable and is willing to listen to everyone's ideas to get there. This managerial style led to an NBA championship in 2015, a conference championship in 2016, and, at the very least, a playoff trip in 2017.
What leadership qualities do you think today's managers need to be successful?
This article by Justin Reynolds originally appeared in TINYpulse.