Job security and high wages won't always win out if your organization can offer these preferred alternatives.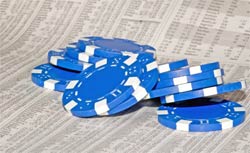 Blue chip firms may be able to offer recruits unrivalled job security and a significant pay packet but one business strategist says younger organizations can still win out if they take a different approach.
"There is a significant shift happening in the type of companies that employees are seeking out," says Nicole Ertas, executive advisor and author of Free Range Brands.
"Millennials really want to work for employers with purpose or a greater mission but some of the old school, blue-chip employer brands just weren't engineered in the environment of having purpose – they were more product-centric," she explains.
"So more and more, we're seeing the big-name blue chip organizations that pride themselves on corporate strength, profit and stability, lose ground to younger companies that are embracing purpose and impact."
According to Ertas, organizations will soon reap the rewards if they are able to craft an employer brand which gives staff autonomy and empowers them to make a difference.
"Employees are looking for self-expression and the desire to impact, they're looking for a company that has an authentic purpose and is really relevant in our in our modern world," says Ertas. "The organizations that go beyond their products and into mission are the ones that are really attracting modern talent today."
For those that fail to offer such an environment, the repercussions go far beyond recruitment.
"An employer brand that isn't really revered among internal and external stakeholders or the public at large is not only at risk of failing to attract top talent, it's also at risk of losing sales," warns Ertas.