A lawsuit says he borrowed money under false pretenses and made unsuitable recommendations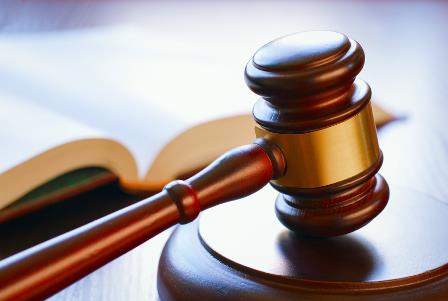 A Winnipeg financial consultant is being investigated for reportedly taking a $200,000 loan from a cognitively impaired senior client under false pretenses.
According to documents filed in court, Aime Edmond Grenier has been exploiting his relationship with the client to borrow hundreds of thousands of dollars — none of which has been repaid — since 2009, reported CBC News.
The senior has been receiving $18,000 a month tax-free since 1977, when he lost his daughter and suffered a traumatic brain injury in a car crash. In a sworn affidavit filed in June, Detective-Sergeant Trevor Thompson said the senior "was [obviously] suffering from some sort of cognitive issue" that made him "overly trusting, generous, and sometimes confused and forgetful regarding financial matters."
Police began investigating Grenier when the senior reported that $100,000 he had invested was missing. They found that the amount had been moved to another investment by Grenier, who had been handling the senior's finances since 2008.
"Recently, events have come to light which suggest that Grenier may have been exploiting [the man's] vulnerabilities, generosity and wealth," Thompson said.
According to the affidavit, Grenier visited the senior's home on Nov. 23, 2016 to borrow $200,000, saying he needed the amount to pay the Canada Revenue Agency (CRA). But Grenier's financial records showed only $25,000 went to the CRA. He used the rest to invest in two companies, pay two credit-card bills, and make a deposit in another bank account he owned, from which he used $34,200 to cover online poker losses.
No criminal charges have been filed and none of the allegations against Grenier from the affidavit have been proven. But in January, the senior filed a civil lawsuit in the Manitoba Court of Queen's Bench, claiming that he suffered "hardship and loss" because he was "incapable of fully appreciating and independently evaluating the investment advice and recommendations" Grenier provided.
Those recommendations include a $480,000 investment in "start up" companies, whose associated risks he wasn't fully advised of. Grenier also purportedly sold him nine life insurance policies and suggested that he take out a 20-year investment loan even though he was already 78 years old.
Through the civil lawsuit, the senior is seeking damages from Grenier as well as repayment of the $200,000 loan. He also said Grenier had previously borrowed $15,000 in 2009 and $37,000 in 2012. In a statement of defence, Grenier said that the plaintiff "was by no means vulnerable" and "relied upon his own judgment and the terms of the investments, policy and loans, which he agreed to."
Grenier says in his LinkedIn profile that he has been a financial consultant since 1990. The Manitoba Securities Commission said he is not licensed to sell financial products. CBC News reported that he's also not licensed under the Mutual Fund Dealers Association of Canada (MFDA) or the Investment Industry Regulatory Organization of Canada (IIROC). He was registered to sell life, accident, and sickness insurance policies in Manitoba until recently.
Follow WP on Facebook, LinkedIn and Twitter