New research shows women and millennials will be key growth drivers for wealth management in Canada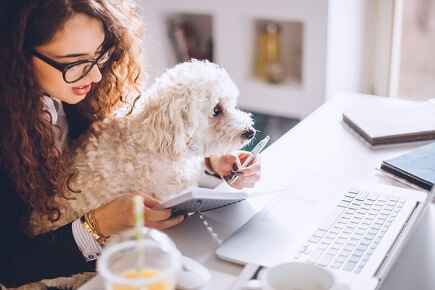 In its recent paper, "Cultivating Relationships in Emerging Markets," Echelon Wealth Partners analyzed how the advisory business will evolve in the coming decades. In this case, 'emerging markets' doesn't mean burgeoning superpowers like China or India, but sections of the Canadian market that are underserved right now. According to Echelon's research, 53% of women in Canada don't use the services of advisor, and that number increases to 75% for women under the age of 40. This is despite the fact that women control approximately one-third of global assets, or $39 trillion.
Millennials are another segment the wealth management industry has neglected, which is why firms like Echelon are now making this demographic a priority. The global net worth of millennials is forecast to reach $24 trillion by 2020 as the world's wealth is passed down through inheritance. That generational shift is now gathering momentum, and advisory firms with long-term ambitions need to position their business accordingly.
At Echelon, millennials represent 8% of total accounts, and the firm wants to increase that number to 28% by 2019. Likewise, women represent 20% of Echelon's current business, and management has set a target of 38% by 2019.
To achieve that goal, Echelon will need the kind of advisors female and millennial clients can relate to. Yasmin Kanji is a senior vice-president and investment and insurance advisor with the firm, and in her opinion, there's a lot of room for improvement in the wealth management space when it comes to reaching these demographics.
"I don't think women have a categorically different outlook toward financial planning, but I do think they sometimes fall into the trap of being approached from that assumption," she says. "I have always maintained that a woman's attitude will influence the entire household's economics. As such, women hold a lot of power, but sometimes they don't get that level of respect from this industry."
Echelon's paper revealed that the average female client's net worth is $1.1 million, but 73% are unhappy with the service they get in financial services. In wealth management specifically, 80% of women switch advisors after the death of a husband, which certainly doesn't paint the profession in a good light
The advisory industry in Canada is 80% to 85% male, which might explain that massive drop-off when a spouse passes away. Kanji is part of the female contingent of financial advisors in this country, and in her opinion, while their numbers may be small, their influence is huge.
"Looking at the number of advisors who are female is one way of measuring representation," Kanji says. "However, it is clear to me that the support roles of the industry showcase many females. Women run practices, take care of clients, manage process and drive strategy. As associates, assistants and in head offices, I see women truly shaping this industry."
Gender disparity isn't the only issue for wealth management – there's also a real shortage of young advisors. It's a tough business to earn your stripes in, which has led to a greying industry that is struggling to attract new talent.
The problem is exacerbated by the fact that digital capability is becoming a vital component of every advisor's practice. Fifty-seven per cent of millennials told Echelon they would change advisors if they didn't have sophisticated technology and online platforms.
For Harrison Keenan, a portfolio manager and senior vice-president at Echelon, millennials are a growing part of his business. As a 20-year Bay Street veteran, Keenan has observed some key generational differences.
"The baby boomers generally feel more comfortable investing in the stock market," he says. "Younger people don't mind investing in Google or Amazon, but they saw what happened in 2008, and it has made them a little reluctant to invest in stocks."
He has also identified certain common traits in his female and male clients when it comes to financial planning and investment.
"They both run the spectrum, but it's a generalization that women are a lot more cautious and also more patient," he says.
"Given their risk tolerance, women are also a little more fearful when things go wrong."
It's also much more likely for female clients to give a referral when they are satisfied with the service. Echelon's research shows that a female client will refer 16 people over the period of a successful relationship, compared to three for men. In order to achieve those referrals, understanding the differences between clients and their goals is key, Keenan says.
"Whether it's a market-neutral hedge fund or a mix of hard assets and a balanced approach to stocks, bonds and real estate, I find a lot more women would favour that," he says. "Returns of 4% to 7%, but without the downside, or you can have a much more volatile portfolio where you end up with an 8% to 10% return over time, but you could also be down as much as 20% to 30% in a bad year."