Savvy wealth managers understand the impact a technology-driven onboarding solution can have on their business, but they're faced with a big question: buy or build?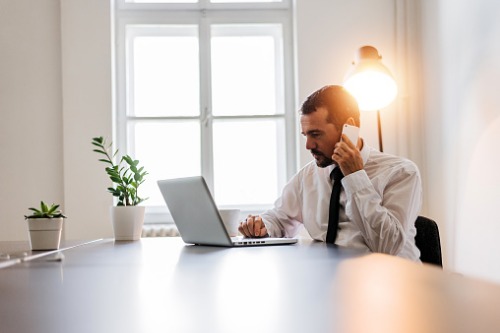 Modern wealth management firms are determined to demonstrate their commitment to excellence — from the very start of any customer relationship. Savvy wealth managers understand the impact a technology-driven business initiative like client onboarding could have on their business, but they're faced with a big question: buy or build?
While decision-making criteria and requirements vary from company to company, there are always three key points that need to be addressed, explains Harold Reimer, Sales Director, Appway Canada. "Once you have assessed these key points, the answer to the big question of 'buy or build' will be much clearer."
Do I want to invest my time and effort into building non-differentiating, commoditized components? "These are things that have already been developed to a very mature level by recognized industry leaders," says Reimer.

Are there mature, robust, and reliable vendor products in the market that meet most of my critical requirements? "If most of your needs can already be met out of the box, you can choose to focus your time and energy on quickly bringing serious added value to the business: getting faster to market with a highly-tailored, seamless onboarding experience."

What is the total cost of ownership over the projected service life of this system if I build it myself, or if I buy one from a vendor? "In almost all cases where the underlying technology itself isn't uniquely differentiating, considering the vendor market makes sense," says Reimer. "A vendor solution will usually provide a significantly lower relative total cost of ownership versus an internal build — as well as a longer useful life expectancy due to ongoing support and upgrades across the vendor's client ecosystem."
Typical risks related to in-house builds include scope creep; lack of deep in-house subject matter expertise; diversion of resources to other critical priorities, impacting timeline and deliverables; and ongoing support requirements, versioning, enhancements and new releases.
"Also, changing requirements require a team with sufficient agility and skills to cover the new requests, fixes, and deal with continuous delivery," says Reimer. "There is also the risk of getting to the end of the project and stakeholders receiving a solution very different than what they anticipated or expected when they signed on."
Any wealth management firm serious about upping their onboarding game needs to find the vendor that understands their context, has that depth of industry knowledge, and can bring best practices together to design and implement an effective solution.
Client onboarding processes involve many departments; departments that often work in silos, with a black-box approach. A professionally-built onboarding system is flexible enough to adapt itself to the specific needs of these departments, while also supporting the digital strategy of the institution from a holistic perspective.
"Wealth managers should expect out-of-the-box core process orchestration and automation infrastructure that supports the full breadth of their use-case requirements," says Reimer. "They should expect robust, scalable technology that is able to support their throughput requirements. And they should expect an inherent flexibility in the system that allows them to configure any and all required scenarios and process flows; user-friendly and customizable, supporting cross-functional team collaboration."
A professionally-built onboarding solution helps provide a top level customer experience across the board. It should be able to seamlessly support multiple channels and client touchpoints, without the need to rebuild front-end components. Regardless of the device your prospects or customers use, or whether they switch between different modes of communication, the onboarding system should ensure that the service they receive from you consistently exceeds their expectations.
"Onboarding systems undoubtedly need to support case management, giving your relationship managers a way to adapt and tailor the onboarding experience for each prospect and customer," says Reimer. "The system also must provide a comprehensive audit trail."
As good as any individual advisor may be, if a potential client's first experience with the company's onboarding process is sub-optimal, that negative impression will impact their opinion of that advisor's overall value and perhaps their general view of the institution.

Wealth managers are currently experiencing some version of what Reimer calls the "Amazon problem." Customers and prospects are used to the type of adaptive, individualized, seamless, customer-focused user experience provided by online giants such as Amazon. Expectations are high, and likely to increase.

"The ability to provide end clients with the option of a well thought-out, easy-to-use digital channel as part of their onboarding journey provides the advisor with a halo of additional credibility at one of the most critical junctures of the client relationship," says Reimer. "Show your customers and prospects that you truly are committed to excellence, right from the start."