Emerging markets are offering savvy investors a host of opportunities, and one country is leading the way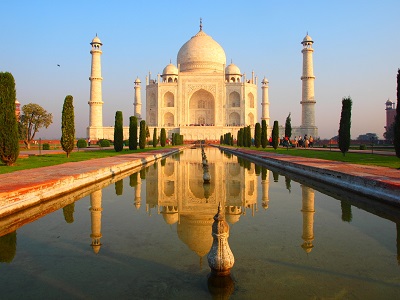 With a GDP growth forecast for 2016 that far surpasses our own, a positive impact from lower oil prices, a significantly lower median age, and 100 times as many middle-class citizens, India may be a better investment than Canada this year. That's the verdict of Francis Sabourin, director and portfolio manager at
Richardson GMP
, who points to recent reforms that have helped boost opportunities for foreign investors.
"India has always been labelled as a red-tape country, so with these reforms – some will be popular and successful, and some others not necessarily – this will help their own citizens and companies to grow and see a brighter economic future," Sabourin says. "Foreign investors are embracing these changes in a good way because India needs foreign investors as much the rest of the world needs India."
In fact, Sabourin would prioritize investing in India ahead of other emerging markets such as China and Brazil.
"Obviously Brazil and China have their own specific issues, and India has its own too," he says. "I think India, with Prime Minister
Modi, is at an early stage of economic, social and political changes, compared to China, where its economy is more mature and is
transitioning from an industrial economy to a service economy with a slowing GDP growth. In the case of Brazil, the country is facing many uphill battles on several fronts – it is spending heavily for the Rio games, but once this is over, reality will still be there. So for me, in the emerging markets, India is still my top pick.
"Of course," he adds, "the Indian stock market is not cheap based on different metrics compared to other emerging markets, but the fundamentals are there for long-term value investors."
Meanwhile,
Christine Tan
, chief investment officer at Excel Funds, believes that India's strengths actually put it ahead of most developed countries.
"India is a strong and improving growth story within the context of a slowing global macro," she says. "Hence, we are overweight with India across all portfolios that include India in their universe, and position the Excel India Fund as the 'growth' idea to advisors. We
believe emerging markets are overall significantly more attractive than their developed market counterparts."