This specialized lending group makes it easy for independent financial planners to secure the capital they need to accelerate growth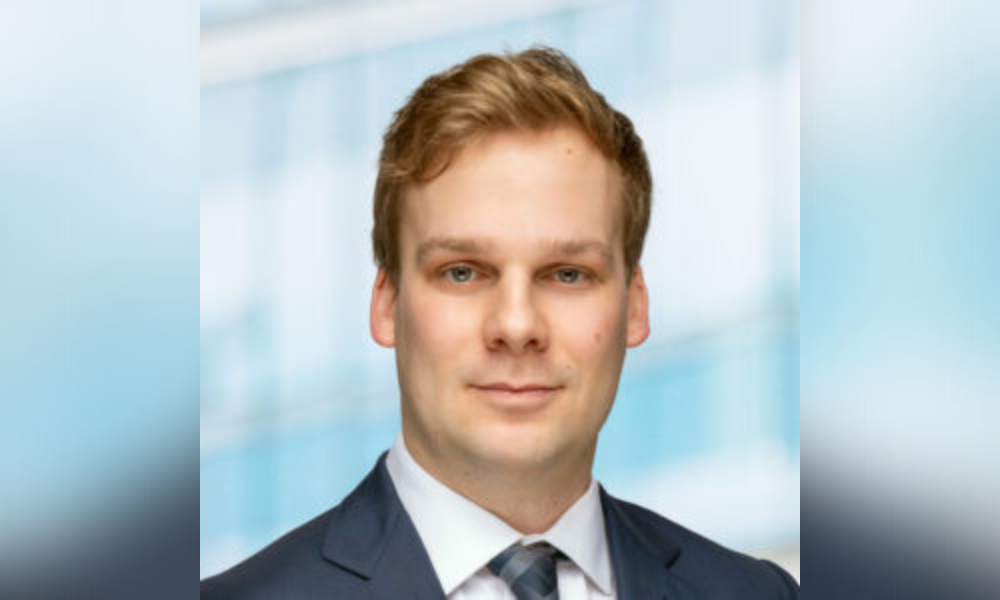 This article was produced in partnership with Care Lending Group.
Independent agents and financial planners pursuing investment opportunities designed to scale their practices may have a range of strategies at their disposal, but when it comes to lenders willing to back a commissions-based business model, their financing options are limited.
"This is where we come in," says Tyler Wilson, director, advisor finance at the privately held Canadian financing company Care Lending Group (CLG.) "While big banks would understand the commission model for their own advisors, they would not necessarily be willing to support the independent financial advisor. They generally view commissions as unstable income where we view commissions generated by advisors as stable income."
Financing for the future
CLG is a refreshing entrant to financial lending that serves Canadian independent agents and financial planners interested in scaling their practices and expanding capacity while managing cash flow. With a team of industry leaders, Care Lending differentiates itself from traditional lenders by providing underserved markets with the support, versatility, and innovative solutions they need to achieve their long-term goals.
"The majority of financing services we provide are either for the purchase of a book of business, or, on a broader spectrum, for assistance with M&A," says Wilson. "Whether clients are looking to buy a book they've been eyeing, or they're an associate that wants to buy into partnership with a view toward complete book ownership, they can look to us for the capital they need."
Beyond strategic purchases and partnership buy-ins, CLG also specializes in financing for succession planning, shareholder buyouts, commercial building purchases, leasehold improvements, and internal IT systems and equipment upgrades. It's a lending paradigm that makes the scaling process simple, from market queries to final frameworks.
"Questions we often get involve the multiples people are paying for books within the industry as well as how to structure a buy-in partner so that everyone is happy, and how to proceed with a full buyout or acquisition," says Wilson, who adds he is more than happy to work with advisors to outline the experience CLG has with multiples and deal structures and provide assistance with the overall process.
CLG can also facilitate cash transactions via book equity. "We can leverage the equity of a book to give our customers the cash they need, when they need it." he explains. "Unlike banking institutions, we operate more as a partner. Consider us the non-bank."
Long-time practitioners with first-rate insights
Recognized for their innovations in contemporary lending services, CLG draws on decades of industry expertise to provide a full understanding of their clients' needs and the risks inherent to their individual businesses. By prioritizing agility and flexibility, CLG can offer simplified, customized, time-sensitive solutions that operate at what they call "the speed of business".
"Customized solutions that align with our clients' business plans are the foundation of our services," says Wilson. "We pride ourselves on relationship building and derive great satisfaction from sharing in our customers' growth and their success."
With the understanding among CLG management that no practice is identical to the next comes customized lending solutions tailored to specific needs.
"Essentially, if we're able to think outside the box – think in a way that's different than traditional lending – and provide solutions to the various items that come up in life, we can have a much more positive impact on our clients and their businesses," Wilson explains. "After all, advisors are their business," he says. "Traditional lenders often lose sight of that."
By adopting a role that is both dealer agnostic and goal oriented, CLG gives their customers the peace of mind they need knowing there's no risk of competitive positioning or the sorts of client luring tactics public institutions can exercise.
"Whether we're partnering with the independent advisor, a dealer, or an MGA, we're here to support our clients. Customers can access both the capital and the industry knowledge they need to make growth and sustainability a natural next step."
Over the last 18 months, while markets responded to a global pandemic crisis and the economy came to a standstill, independent financial planners and advisors have had a lot on their plates. As consumers continue to seek opportunities to advance their personal investments, advisors are themselves looking to seize investment opportunities to scale their businesses.
The economy is fluid, yet many lending institutions can be uncompromisingly rigid. CLG helps today's visionaries secure the capital they need without all the hoops and barrels that accompany antiquated procedures.
"We've helped many clients and carried out multiple transactions over the years, because, when you get right down to it, we're just easier to work with."