Ronald Rusnak of Rusnak Financial is rank 45 in in Wealth Professional Canada's 2018 Top 50 Advisors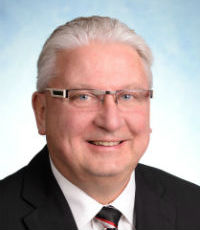 Rusnak Financial
Manulife Securities
Bonnyville, AB

Representing the small town of Bonnyville, Alberta, Ronald Rusnak returns to WPC's Top 50 Advisors list for the second year in a row with AUM growth of $9 million. Rusnak now manages a total of $115 million across 671 clients.

When discussing the most challenging aspects of the job, Rusnak highlights regulatory pressure – a common bugbear among his peers. "It's being able to manage the ever-changing compliance field, as well as helping clients understand everything you do for them so that they can achieve their goals," he says.