Aj Chase of AJ Chase Financial Group is rank 36 in Wealth Professional Canada's 2018 Top 50 Advisors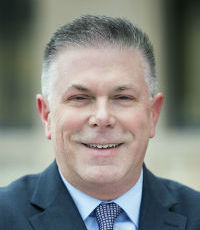 AJ Chase Financial Group
ScotiaMcLeod
Hamilton, ON

In the wealth management industry, less can be more, especially when it comes to clients. Overextending oneself can lead to decreased service, something AJ Chase and his team have taken steps to avoid. "Our primary goal is to continue to comply with CRM2 regulation by being transparent with fees and returns," Chase says, "and by reducing our client base to provide a higher level of service – revenue increased by 15.6% by reducing households."

In addition, using the new Scotia Wealth platform allows Chase to incorporate philanthropic, will and estate planning, private banking, and financial planning discussions into client meetings, which is popular with those who expect a multi-service package.