Francis Sabourin of Sabourin Deraspe Wealth Management is rank 34 in Wealth Professional Canada's 2018 Top 50 Advisors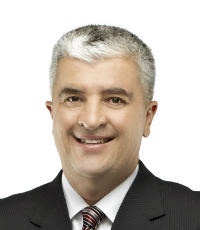 Sabourin Deraspe Wealth Management
Richardson GMP
Montreal, QC

Having an advisor with knowledge of international markets can be a real advantage for investors, and Francis Sabourin has developed a pristine reputation as an advisor with his finger on the pulse of investment opportunities not only in Canada, but worldwide. This ability saw him named Global Advisor of the Year for the second year in a row at the 2017 Wealth Professional Awards. Providing discretionary portfolio management for his clients, Sabourin also boosted his assets by $17 million in 2017, bringing his total AUM to $143 million.