Sean Harrell of Howe, Harrell & Associates is rank 32 in Wealth Professional Canada's 2018 Top 50 Advisors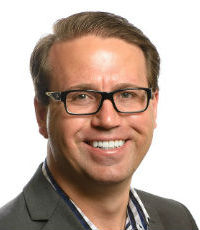 Howe, Harrell & Associates
Quadrus Investment Services
Winnipeg, MB

Next year, Winnipeg-based advisor Sean Harrell will mark his 20th anniversary as a financial advisor, but his long tenure in wealth management hasn't diluted his passion for the job. "At 41, I still have a few more years to go," he says. "That's OK with me – I don't wake up dreading going to work. It's quite the opposite; after a few days off from work, I'm ready to get back to it."

Such dedication usually goes along with running your own business, a milestone Harrell achieved when he opened Howe, Harrell & Associates in 2012, which considers the highlight of his career so far.