Kash Pashootan of First Avenue Investment Counsel is rank 11 in Wealth Professional Canada's 2018 Top 50 Advisors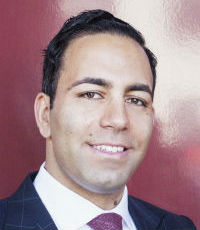 First Avenue Investment Counsel
Toronto/Ottawa, ON

Returning to the Top 50 Advisors list for a second consecutive year, Kash Pashootan has had an eventful 12 months. His firm, First Avenue Advisory, became First Avenue Investment Counsel, offering high-net-worth clients discretionary portfolio management. Pashootan also increased his assets under management by 28%. Now with $320 million in AUM, Pashootan heads into the new year with every intention to add significantly to that number. He is also a regular commentator on BNN, discussing investment trends and performance.