Rob Tetrault of Tetrault Wealth Advisory Group is rank 9 in Wealth Professional Canada's 2017 Top 50 Advisors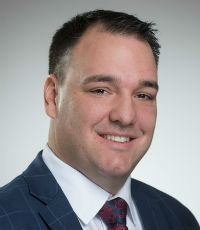 Tetrault Wealth Advisory Group
National Bank Financial
Winnipeg, MB

Increasing his assets under management by an eye-popping $95 million (a 75% bump on his book of business), Rob Tetrault has certainly had a good year. His place among our top 10 reflects that, but it's not just this publication that has taken notice of his talents in 2016. Investors in his home of Winnipeg have also flocked to Tetrault – he added 77 new clients over the past 12 months. In the business for seven years, Tetrault is still in the process of building his business at National Bank Financial, but with a current book of 633 clients, it's clear that he's making great progress on that front.

When he's not talking investment strategy with clients, Tetrault devotes a great deal of time to his local Franco-Manitoban community. He is the longest-serving president of the St. Boniface Chamber of Commerce and is also the co-founder of Le Classique, Western Canada's top outdoor winter hockey festival, which will be hosting its largest-ever event in February 2017.