Gregory P. Frost of Frost Wealth Management is part of this year's WP Top 50 Advisors.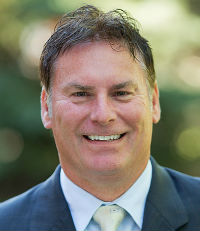 41 Gregory P. Frost
Frost Wealth Management
HollisWealth
Waterloo, Ont.

AUM GROWTH: $5,300,000
AUM PER CLIENT: $315,289
REVENUE PER CLIENT: $2,893
CLIENTS AT END OCT 2015: 242
RETENTION RATE: 97.10%
NEW CLIENT GAINED 12MTHS TO END OCT 2015: 5

Gregory Frost had a good 2015, posting $76.3 million AUM and an average of $315,289 AUM per client. Frost is a 28-year veteran of the financial planning field, having spent time as a corporate accountant before entering financial services in 1988. His specialty is creating customized financial solutions for families and business owners using a unique client-focused and solution-oriented financial planning process.