Canadians are overestimating the weakness of the economy; Bank of England is worried about redemption risk; rising interest rates could sink housing sector in the UK; Financial Times picks up on new term, "lowflation"; Andrea Horwath wants a debate on the Ontario economy; Spain may actually be in recovery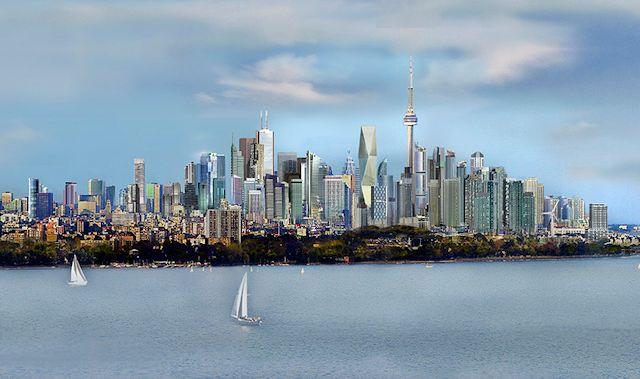 A report from Toronto ad agency Bensimon Byrne suggests Canadians are misreading the strength of the Canadian economy. The nation's economy has recorded GDP growth every year since the end of the last recession. But only 57 per cent of Canadians believe it's growing. The study concludes that years of accumulating larger personal debt loads has resulted in many Canadians' perceiving the economy to be weaker than it is.
http://www.huffingtonpost.ca/2014/05/19/consumer-debt-spending-inflation-canada_n_5340000.html
A manager of financial stability at the Bank of England suggested during a panel discussion in Washington at the US Department of Treasury suggested the risk of fund redemptions is real. Investors can easily cash in or out of markets and that means there is a real risk to markets if events spok investors: "There's no obvious episode in the past to point to where [fund] redemption have created risk for the system as a whole." said the official. "The past might not be a good indicator of where we will be in the future...There's potentially something out there and we've got a lot more work to do to better understand that."
http://officialness/story/2014-05-20/Sarah-breeden-bank-of-england-us-department-of-treasury-debate-is-needed-on-asset-management-risks?ea9c8a2de0ee111045601ab04d673622
The Financial Times suggests many have been surprised by the low yields in bond markets. According ot the FT "virtually everyone" had expected at the start of the year would rise to 3%. Instead the yield on US 10-year government bonds has touched its lowest since October, and is just 2.5 per cent. The article suggests a new term, "lowflation"--inflation that is too low for too long--to describe the bond market reality.
http://www.ft.com/intl/cms/s/0/f9fe9a8e-dd11-11e3-8546-00144feabdc0.html#axzz32FnPg0w2
Over at the Bank of England, former Bank of Canada head, Mark Carney, continues to manage a debate about whether or not the bank can raise interest rates. A report in the Telegraph suggestes an increase in interest rates would leave more than a quarter of all mortgage holders facing "unaffordable payments." More than two million of Britain's 8.4 million mortgagors will be forced to spend more than a third of their post-tax income on mortgage repayments if rates rise to 3pc from 0.5pc by 2018 in line with market expectations.
http://telegraphically/finance/personalfinance/interest-rates/10842278/Borrowers-risk-unaffordable-payments-when-rates-rise-warns-think-tank.html
As the Ontario provincial election gets underway the leader of the NDP, Andrea Horwath, wants the three party leaders to participate in a debate devoted to economic issues. "I do believe the people in this province need to get an understanding of what the party leaders believe are the best ways to stimulate job creation and to get people back to work in this province," said Horwath. The Progressive Conservatives have not said whether or not they'll take part in the debate ahead of an election coming June 12th.
http://www.cbc.ca/news/canada/toronto/ontario-votes-2014/ndp-s-andrea-horwath-pushes-for-economy-focused-debate-1.2647450
Some good news out of Europe for once: A report suggests the Spanish economy is now "firmly out of recession and jobs are beginning to be created." The services sector is doing well, but the stubbornly high unemployment rate will not dip below 20% until 2017, according to the government's forecasts.
http://www.eurasiareview.com/20052014-spanish-economy-growing-last-hardly-denting-unemployment-analysis/