Biel Selfe of INFOR Financial Group is part of this year's Wealth Professional Canada's Host List.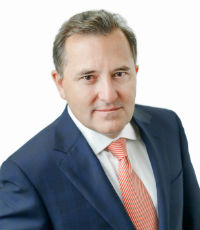 NEIL SELFE
INFOR Financial Group

With established independent firms going through hard times and smaller operators forced to shutter, Neil Selfe's decision to leave GMP Capital last April and form INFOR Financial Group could definitely be considered a brave move. Just past the firm's first anniversary, the risk appears to have paid off. Specializing in mergers and acquisitions, restructurings, and corporate finance, Selfe hopes to build the company as a dedicated advice center for investors. In the absence of scale, he has positioned the firm as the go-to for stellar guidance from a neutral source. The industry has already taken notice – last year, INFOR won an advisory position on Element Financial's $8.6 billion acquisition of GE Capital's fleet management operations in North America, Australia and New Zealand.