Maureen Jensen of Ontario Securities Commission is part of this year's Wealth Professional Canada's Host List.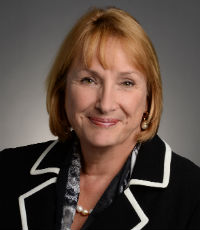 MAUREEN JENSEN
Ontario Securities Commission

In choosing Maureen Jensen as the new chair of the Ontario Securities Commission, the regulator moved away from its traditional hiring process. While previous heads have mostly been lured from top positions on Bay Street or the legal profession, Jensen's appointment came after she served as an executive director for the OSC over the past five years. In doing so, she worked closely with her predecessor, Howard Wetston, which will make her much less likely to experience any growing pains with the role. That certainly appears to be the case – the OSC's first female chair has been quick to exert her influence, announcing plans to open a whistle-blower office this summer, offering payments as high as $5 million for tips that lead to successful prosecutions for securities fraud.