Mark Wiseman of Canada Pension Plan Investment Board is part of this year's Wealth Professional Canada's Host List.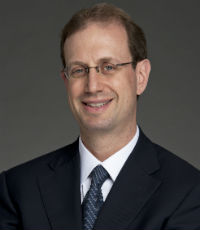 MARK WISEMAN
Canada Pension Plan Investment Board

As CEO of the $282 billion CPP Investment Board, Mark Wiseman occupies the type of position where decisions can
be far-reaching. While that pressure could be construed as a negative, it also provides the opportunity to try to improve Canada's economy in both the short- and long-term. To that end, Wiseman and the CPPIB recently joined a group of leading institutions at the World Economic Forum in Davos, Switzerland. There, they presented a new stock index that highlights companies with strong balance sheets and clear long-term strategies. In committing to invest $2 billion in firms that track the index, the CPPIB and its partners gave a clear signal that companies would do well to eliminate their obsession with meeting quarterly targets in favour of a commitment to innovation and planning for the future.