John Fisher of Bridgeport Asset Management is part of this year's Wealth Professional Canada's Host List.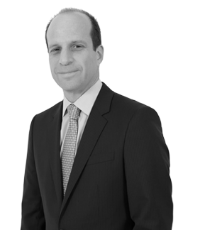 JOHN FISHER
Bridgeport Asset Management

While the Canadian economy is still struggling with oil's rapid descent, there are many advisors out there who weren't surprised by last year's calamity. John Fisher, the founder of Bridgeport Asset Management, was one of them – Bridgeport avoids investing in the oil & gas industry, preferring instead to focus on more stable sectors such as healthcare. Since founding Bridgeport in 2007 after making his name at Clairvest Group, Fisher has led the company from strength to strength by following an investment criteria that prioritizes predictable earnings, robust profit margins and a reliable return on invested capital.