Jean-Francois Chalifoux of SSQ Financial Group is part of this year's Wealth Professional Canada's Host List.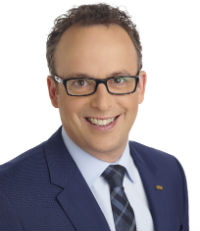 JEAN-FRANÇOIS CHALIFOUX
SSQ Financial Group

Like many other firms, SSQ Financial built its name and reputation as a leader in the life insurance industry before expanding into wealth management. Having cleared $10 billion in AUM some time ago, the company has its eye on expansion, and Jean-François Chalifoux will play a key role in that. Appointed last September to replace outgoing CEO René Hamel, Chalifoux has a wealth of experience in the wealth management industry, most recently with Desjardins Group. Pierre Genest, chairman of SSQ, heralded Chalifoux as a man with great expertise in the markets and an ability to drive innovation. As CEO, Chalifoux will seek to move the company forward in other key areas, principally its investment and real estate arms.