James Werry of Aston Hill Financial is part of this year's Wealth Professional Canada's Host List.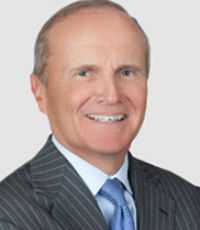 JAMES WERRY
Aston Hill Financial

Soon after his appointment as CEO of Aston Hill in February, James Werry pointed out that the previous 12 months had probably been the most important year in the diversified asset management company's history. Werry was sought to oversee the expansion of the firm's retail business in its bid to become Canada's leading provider of liquid alternative mutual funds. Under Werry's guidance, the company also entered into an agreement to sell its brokerage business, Aston Hill Securities. In doing so, the firm hopes to better focus on its core business of retail mutual funds, closed-end funds, hedge funds and segregated institutional funds. As such, Werry's 34 years in the Canadian investment industry (with institutions like ScotiaMcLeod and Richardson GMP) will prove invaluable.