Hugh O'Reilly of OPTrust is part of this year's Wealth Professional Canada's Host List.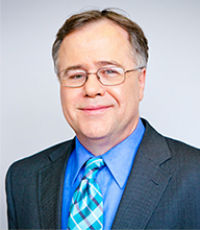 HUGH O'REILLY
OPTrust

Mega pension fund OPTrust – a marriage of the Ontario Public Service Employees Union and the Government of Ontario – is moving toward limiting its liabilities over the next 12 months.

Its board will soon vote whether to move its fixed-income and foreign-exchange portfolio, valued at close to $9 billion, in-house by next year. The man behind that plan is president and CEO Hugh O'Reilly, who emphasizes that fixed-income assets will protect the fund from the vagaries of the markets. O'Reilly has publicly noted that OPTrust's priority is making sure that its long-term liabilities (i.e. benefits for its members) are properly funded down the line. While that may mean its short-term returns are limited, that's the price to pay, according to O'Reilly.