David Rawlings of JPMorgan Chase Canada is part of this year's Wealth Professional Canada's Host List.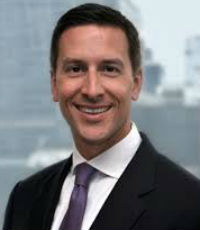 DAVID RAWLINGS
JPMorgan Chase Canada

In a bumper year for mergers and acquisitions, JPMorgan Chase Canada stood ahead of the rest. Its role as lead advisor to General Electric for the sale of its finance assets was a key factor in the bank's pole position. As CEO, David Rawlings oversaw $124 billion worth of deals involving Canadian firms last year, and so far this year has closed Suncor Energy's drawn-out takeover of Canadian Oil Sands. (Things didn't go so well with Canadian Pacific's attempted acquisition of US rail operator Norfolk Southern – CP finally gave up the ghost on that deal in April after a prolonged takeover bid.) The resources of international finance giant JPMorgan Chase certainly proved decisive last year as investors looked to international markets for assets.