David Chapman of Bullion Management Group is part of this year's Wealth Professional Canada's Host List.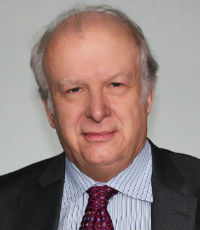 DAVID CHAPMAN
Bullion Management Group

Ontario-based Bullion Management Group is notable in that it is the first precious metals bullion management company in Canada to become an associate member of the London Bullion Market Association – and therefore its pedigree was already well established when David Chapman joined the company in February as the firm's chief economist. With more than 40 years to his name as a manager and dealer in money markets, foreign exchanges and financial derivative portfolios, he will guide BMG's investment strategy in a country where gold has become a hot-button issue.

In a recent article for Mining.com, Chapman outlined why the Bank of Canada's decision to sell off its entire gold reserve (making it the only G7 nation without at least 100 tons of gold in its official reserves) may be misguided. While the central bank contends it is "diversifying its portfolio by selling physical commodities and instead investing in financial assets that are easily tradeable and have deep markets of buyers and sellers," Chapman argues that while diversification is always a good idea, the idea of having no gold whatsoever will likely have malign consequences in the future.