Dan Daviau of Canaccord Genuity Group is part of this year's Wealth Professional Canada's Host List.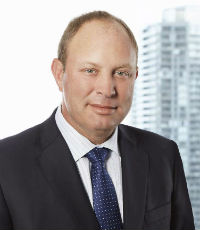 DAN DAVIAU
Canaccord Genuity Group

Things can change quickly in this business. Just ask Dan Daviau, who was celebrating his promotion to CEO of Canaccord Genuity last October. By February, his mood surely had darkened somewhat when it was revealed that the group had a quarterly loss of $346 million – its worst result as a public company. As a result, dividends were cancelled for the quarter, and 125 people lost their jobs. Announcing the results, Daviau set a clear mandate for change: "The performance we're reporting today is not what we're accustomed to seeing for our industry or for our business," he said. "Our result does not reflect the vision we have for our company going forward." The considerable task before him now is to turn the firm's fortunes around and re-establish Canaccord Genuity as the leading independent mid-market investment bank and wealth management business.