Cora Pettipas of the National Exempt Markets Association is part of this year's Wealth Professional Canada's Host List.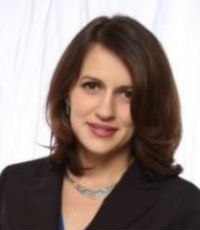 CORA PETTIPAS
National Exempt Markets Association

Last month, when the CSA revealed its plan to introduce a new harmonized report for exempt distribution, CSA chair Louis Morisset commented that "the prospectus-exempt market has seen tremendous growth in recent years." As vice president of the National Exempt Markets Association, Cora Pettipas has witnessed that growth firsthand. In operation since 2011, NEMA seeks to work alongside regulators to help shape the exempt market and increase both its efficiency and integrity. Pettipas not only serves as editor of the industry trade title Exempt Edge Magazine, charting developments in the exempt market and private equity, she's also one of Canada's representatives on the editorial team of Financial Planet magazine, ensuring that she will remain at the forefront of exempt markets.