Bill Morneau, Canada's Minster of Finance, is part of this year's Wealth Professional Canada's Host List.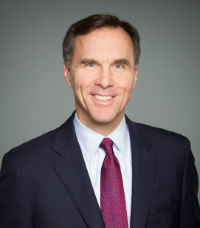 BILL MORNEAU
Government of Canada

When Bill Morneau was appointed Minster of Finance last November, the consensus seemed to be that his ties to Bay Street would be a useful tool for the government as it moved forward with its agenda. But it hasn't exactly been smooth sailing for the former head of HR giant Morneau Shepell – deficit projections, a collapsing loonie, and the oil & gas shock have kept him plenty busy since coming into office. Now the issue of the day appears to be taxation, as the Panama Papers controversy has left a sour taste in the mouths of voters. Morneau has pledged to increase efforts to clamp down on those evading tax payments; accordingly, the government recently increased the budget for tax inspectors at the Canada Revenue Agency.