The JMRD Wealth Management has been recognized as one of the leading advisory firms in Canada by being listed in the 2017 edition of Wealth Professional Canada's Outstanding Advisory Teams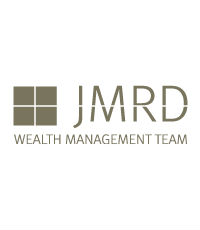 London, Waterloo and Toronto, ON
Established:
2002
Number of employees: 10
Target clients:
Families looking for financial peace of mind
AUM:
$1 billion+
Part of National Bank Financial, JMRD Wealth Management is one of that institution's top-performing teams. With assets under management exceeding $1 billion, the practice has identified three primary objectives for clients: preservation of capital, maximizing rates of return and minimizing taxes. Reg Jackson, a portfolio manager with JMRD, is tasked with managing the assets of his clients. In order to succeed in that role, his team has adopted a simple but effective philosophy.
"We treat client money with respect," Jackson says. "Guarding your nest egg is our most important task. We also want to make it grow by reducing your investment costs and increasing your after-tax returns." Being part of a Big Six bank also brings its own advantages. The JMRD team boasts enviable resources, but it's the in-office and supplementary services JMRD offers that make it a successful practice.
"The team has four portfolio managers, two certified investment management analysts and a support staff with many years of experience in the industry," Jackson says. "The team also utilizes firm resources to complement our strengths. Outside of the firm, JMRD works closely with the rest of the client's centres of influence, including accountants, lawyers and insurance professionals."
JMRD has plans to increase its numbers, but the challenge is finding the right talent. Bringing young advisors into the business is a process that requires patience many firms don't appear to have. This isn't the case with the JMRD team, Jackson explains.
"This past summer, we had students working with us at each of our offices," he says. "The trio worked on individual projects, but also worked on group tasks, including a full assessment of our online presence. Who better to advise on technology than millennials?"
When it comes to compliance, a team managing more than $1 billion in assets can shoulder the financial burden better than most. In Jackson's opinion, stringent regulation is entirely necessary in wealth management, so friction between his team and the compliance department is minimal.
"JMRD has always made working with compliance a top priority," he says. "The team maintains an open and proactive dialogue with our firm's entire compliance department. We consider all things compliance a function of doing business, and a heightened focus on this is welcomed, as it protects investors and advisors."
When it comes to the parts of the job that aren't so positive, Jackson says client impatience figures highly on that list. Taking a long-term approach to investing is something most advisors advocate, but sometimes that's easier said than done.
"What is frustrating is when investors get carried away with either too much fear or too much greed and discard a carefully thought-out financial plan," he says. "JMRD is not much for preaching, but one thing we promote is to have a plan and stick to the plan."
WPC: Do you believe independent advisory firms have a future?
Reg Jackson: Independent advisory firms most definitely have a future in Canada. These firms make for a competitive landscape and provide an excellent option for investors looking for a nonbank- owned firm experience. The increase in compliance costs has made it difficult for some of the smaller shops to keep their doors open, which is a shame.

WPC: What are the benefits of working with a team rather than operating a solo practice?
RJ: The greatest advantage of having a team versus a solo practice is having the ability to leverage the strengths of different team members. In today's fast-paced investment landscape, it is impossible to be a jack of all trades. We have seen improvements in client service, quality of investment advice and a greater level of work-life balance for the team.