PWM Private Wealth Counsel has been recognized as one of the leading advisory firms in Canada by being listed in the 2017 edition of Wealth Professional Canada's Outstanding Advisory Teams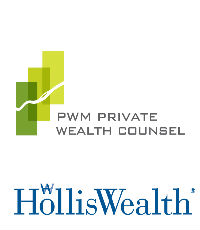 Saskatoon, SK
Established:
1996
Number of employees:
15
Target clients: High-net-worth business clients, retirees and pre-retirees
AUM:
$552 million
PWM Private Wealth Counsel was formed in 1996, and in the 21 years since, it has been able to amass assets under management of more than $550 million. Kevin Haakensen, who joined PWM in 2008, explains what sets his team apart from its many competitors.
"Client experience and success is the key to creating a successful wealth management firm, and we think that is impossible to do from not only a knowledge and experience perspective, but also from a time management perspective, without having a well-rounded team," he says.
Another strength of PWM, in Haakensen's view, is its ability to change with the times. When the firm started in the mid-'90s, the mutual fund industry in Canada was riding high, so PWM's focus reflected that. As wealth management evolved, PWM became much more of a financial planning operation, introducing fee-based discretionary wealth management for clients, using stocks, ETFs and alternative offerings. The firm also added two full-time CPAs to provide complex tax planning, as well as an estate practitioner who specializes in risk mitigation.
However, the advisor-client relationship has always been central at PWM. "Through all this transformation, the focus on empowering the client through continuous education has remained in the forefront," Haakensen says.
Another consideration is the huge leap in technology that has been made over the past decade. It's a considerable expense, but the teams that have thrived are those that can use new tools most effectively.
"Technology has made our business much more refined and comprehensive," Haakensen says. "Easier and more extensive access to market data has increased our efficiency and speed of decision-making. Online access to client meetings has made it much more efficient to service clients from a distance, and better online access to client statements and tax reporting has kept the client more informed with less hassle."
While technology has provided advisors more tools to do their job, there are downsides to the modern era, too. When PWM launched, clients were often more patient and more likely to follow guidance than their modern counterparts, which has presented a challenge to Haakensen and his peers.
"Media spin of what is really happening in markets and financial planning has, at times, made it more difficult to manage clients' emotions," he says, "which is one of the keys to making clients successful in our business through rational decision-making."
WPC: How have increased compliance requirements changed your business?
Kevin Haakensen: Increased compliance has created the need for not only additional administrative staff time, but also for advisor face-to-face time with clients. The unintended consequence of certain compliance changes, in our opinion, is that at times it can be a disadvantage to the client, as they spend more time doing less productive activities with their advisors instead of what they really want to talk about, which is how to create and protect their wealth.

WPC: Do you believe independent advisory firms have a future?
KH: We absolutely believe that quality firms, offering a truly comprehensive experience that 100% of the time puts the clients first, will have a future. Our belief is that there are a couple of facets of advisory services. One is clients who want the cheapest price possible and are not truly looking for comprehensive wealth planning, or at least are not willing to pay for it, which we do not feel is viable in the long term. The other facet is the client sector looking to work with honest, experienced and educated professionals who have their best interests at heart and go the extra mile to ensure their success. We believe that the independent business model offering the latter has a future for years to come.