Polson Bourbonniere Derby Wealth Management has been recognized as one of the leading advisory firms in Canada by being listed in the 2017 edition of Wealth Professional Canada's Outstanding Advisory Teams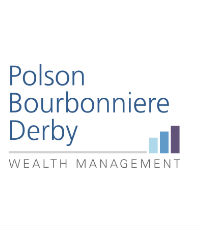 Markham, ON
Established:
1997
Number of employees:
15
Target clients:
Retirees and near-retirees
AUM:
$425 million
Celebrating its 20th anniversary this year, Polson Bourbonniere Derby Wealth Management was another award winner at the 2017 Wealth Professional Awards, taking home the award for Best Practice, Independent Advisor Office (10 Staff or More). Looking forward, the firm has ambitious plans for further growth.
"As we are continually in growth mode, the potential for increasing staffing levels is always present," says partner Paul Bourbonniere. "We are always receptive to buying books of business from retiring advisors, which could also trigger an increase in staff. Decisions related to staffing are driven by service levels, client numbers, technology and profitability."
Another priority for Polson Bourbonniere Derby is ensuring that it remains at the forefront of technical innovation. That requires ongoing investment, but it's an entirely necessary expense, Bourbonniere explains.
"Like so many other businesses, technology has improved our ability to communicate both internally within the team and externally with clients and suppliers," he says. "It has improved our access to information and our ability to monitor markets, products and performance. But while technology has allowed us to improve the client experience, it has not replaced our emphasis on personal relationships and service."
The importance of the advisor-client relationship is a constant in this business. At Polson Bourbonniere Derby, the focus has always been on forming strong bonds that will outlast various market cycles.
"We work with our clients through the long haul, starting in the accumulation years, through retirement and ultimately helping transition wealth to the next generation," Bourbonniere says. "What we deliver to our clients has been and always will be a worry-free retirement experience. Our consistent goal has been to be the preeminent retirement planning firm in the GTA."
To achieve that, the group has installed specialists in a variety of fields, with a Certified Financial Planner, Chartered Investment Manager, Chartered Financial Consultant, Elder Planning Counsellor, Chartered Life Underwriter, Fellow of the Life Management Institute and Certified Executor all on staff. This allows clients to avail themselves of the whole spectrum of financial planning without ever leaving the Polson Bourbonniere Derby office.
"We are in the fortunate position of being able to provide a very comprehensive service offering in-house without the need to consult outside specialists," Bourbonniere says. "We do, however, work very closely with our clients' other professional advisors, including lawyers and accountants."
WPC: How has your back-office system changed over the years?
Paul Bourbonniere: Twenty years ago, we were MFDA, but in 2008 we evolved to IIROC registration. We have made one dealer change in that time, when we moved over to IIROC. Our back-office systems are provided by our dealer and are the tools that allow us to process trades and generate client statements.

WPC: What frustrates you most about the advisory business?
PB: Our tagline is 'choose to be worry-free,' and we practice what we preach. We avoid the noise and distractions that can frustrate many advisors and instead concentrate on our business and on our clients. If there is one frustration, it is that there are some bad apples out there that damage the reputation of the industry.