Family Tree Wealth Management/The Roby Team has been recognized as one of the leading advisory firms in Canada by being listed in the 2017 edition of Wealth Professional Canada's Outstanding Advisory Teams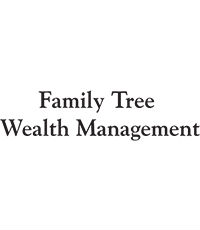 Ottawa, ON
Established:
1987
Number of employees:
3
Target clients:
People who feel confused and drowning in a sea of industry complexity and who need help to simplify their financial lives
AUM:
$71 million
The group with the longest tenure out of all of
WPC
's Outstanding Advisory Teams, Family Tree Wealth Management has been serving clients for 30 years. Founder Robert Roby elaborates on the key factors that have contributed to his firm's longevity.
"It goes without saying that a well-oiled team serves the needs of clients in both a timely and effective way," Roby says. "Advisors who think they can do it all on their own need to revisit this concept because at the end of the day, anything that takes advisors away from their responsibilities to clients is far more costly in lost business than the cost of hiring effective people."
Part of the Investment Planning Counsel, Family Tree has evolved alongside the advisory business. In 2017, holistic financial planning means offering wealth, tax, estate and insurance solutions for clients, and Family Tree has built its business by relying on experts to provide those services.
"One of the foundations of my practice is based on offering clients a collaborative approach by utilizing third-party experts in the areas of estate, insurance, accounting, lifestyle coaching and tax," Roby says. "By utilizing outside experts, it keeps our costs down and provides unquestionable third-party advice."
With a three-person team, Family Tree is the type of practice that could suffer greatly from increased regulation and other ancillary costs. In Roby's opinion, the regulators' efforts have been both a positive and a negative.
"The good is that compliance is there to ensure advisors are not digging themselves into holes," he says. "The bad is that compliance is now burdened with so much over-regulation that so much of an advisor's time is spent trying to keep up with it all."
Independent practices with long-standing clients are essential to the overall well-being of the advisory space. In Roby's view, advisory firms outside of the Big Six banks will remain a major part of the industry in the future.
"It's the only way to ensure that the investing public receives advice that keeps them out of the hands of firms that fail to provide objective products and advice," he says. "So I hope that independents remain, and I know that there are independents such as IPC Securities, wellfunded and committed to this for the long run."
"At the end of the day, anything that takes advisors away from their responsibilities to clients is far more costly in lost business than the cost of hiring effective people" Robert Roby, Family Tree Wealth Management/ The Roby Team
WPC: How has technology changed your business?
Robert Roby: I recall the days when I had to write in trades into a log book and client notes by hand. Technology has allowed our practice to become far more efficient [with] a robust website, blogs, workshops, teleconference calls, advanced client information systems, personalized retirement and wealth planning, and more effective and timely client communication systems, along with the 'good old days' approach of sending something of relevance in the mail every quarter.

WPC: What frustrates you most about the advisory business?
RR: Our industry is the constant source of focus from regulators as being the bad apples. While changes are needed, and there are some bad advisors, like any industry, I believe that advisors – especially independents with long tenure – are for the most part exceptional.