Danielson Group Wealth Management has been recognized as one of the leading advisory firms in Canada by being listed in the 2017 edition of Wealth Professional Canada's Outstanding Advisory Teams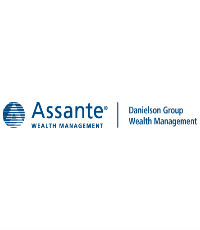 Vancouver, BC
Established:
1994
Number of employees:
9
Target clients:
Ultra-high-net-worth families, business owners and entrepreneurs, as well as incorporated medical specialists
AUM:
$470 million
Based in Vancouver, Danielson Group Wealth Management has emerged as one of the leading wealth teams in Western Canada over the past decade. Serving the ultra-high-networth segment, the group has amassed assets under management of $470 million, offering a wide range of financial planning services to its clients.
"Over the last 10 years, we have been expanding our private family office model and building our team of multi-disciplinary specialists for our clients and their families," says team founder Frank Danielson. "We have also developed proprietary systems and web-based tools to help us deliver a truly integrated wealth and life planning experience to our clients."
When dealing with ultra-high-net-worth families, there is no margin for error. For that reason, the Danielson Group relies on professionals who are experts in their field.
"Over the last couple of years, we have added significant capacity on our team to expand our in-house expertise in tax, financial planning and wealth planning," Danielson says. "We also have developed online tools to allow us to work more collaboratively with clients' existing professional advisors."
This approach has proven popular with clients, and with business strong, the team plans to add to its talent pool. "Later in 2018, we are planning to add a financial analyst or associate to our team to help free up time for our senior financial advisors and provide for additional specialization," Danielson says.
When it comes to the most common bugbear of advisors across Canada – compliance – the Danielson Group believes less is more when it comes to its client base.
"Increased compliance has increased the time required to properly service a client household," Danielson says. "Therefore, we have become much more selective in taking on new client relationships."
Consolidation in the wealth management space has led to a sharp decline in the number of independent asset managers and advisory firms over the last decade, thanks to hurdles like increased compliance and maintaining digital platforms. As part of the Assante Group, Danielson and his team enjoy independence to run their business as they see fit – something Danielson believes is crucial for the overall health of the industry.
"We feel strongly that independent advisory firms have a great future," he says, "because they provide a better platform for delivering integrated and holistic wealth planning advice."
WPC: What are the benefits of working with a team rather than operating a solo practice?
Frank Danielson: A team-based business provides more specialized and better integrated wealth planning advice; it also allows clients to benefit from the vast experience of our team members. In addition, there is built-in succession planning for our business, and we can provide more diverse and interesting career pathways to help our team grow.

WPC: What frustrates you most about the advisory business?
FD: Advisors or firms that say they provide fully integrated wealth and life management planning for their clients. Once they onboard the new clients and have transferred all the assets, they don't follow through on their promise. I would say there is still a lack of transparency around fees for different investment solutions and the level of services provided for these fees.