CWP Financial Services has been recognized as one of the leading advisory firms in Canada by being listed in the 2017 edition of Wealth Professional Canada's Outstanding Advisory Teams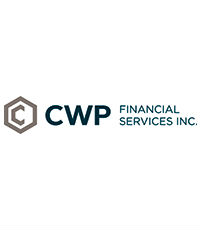 Toronto, ON
Established:
2012
Number of employees:
4
Target clients:
Business owners, corporate executives and medical professionals
AUM:
$25 million
One of the newer teams featured here, CWP Financial Services has been in operation for just five years. But right from the beginning, co-founder Chris Poole noticed a great deal of interest in the services his firm was providing.
"Three months into starting life as a financial advisor, we hired our first assistant because we had what felt like three months of paperwork on my desk," Poole says. "We've been able to expand year-over-year. A few years ago, we even added an entire secondary market to CWP Financial to support demand from young professionals, transitioning families and pre-retirees with pensions to transfer throughout Toronto."
Having a team to rely on allows Poole to focus on CWP's bread and butter: business owners, corporate executives and medical professionals. Those groups have been the firm's main focus since its start, although the services provided have changed as CWP has expanded in scope.
"In the beginning, our practice was primarily focused on corporate risk management and business succession strategies that used the eligible advantages found inside certain life and health insurance products," Poole says.
Today, CWP's business has shifted to include tax planning, alongside the myriad other financial planning solutions that clients have come to expect in 2017. "We focus our time building tax concepts to shelter and protect corporate capital, run a full group benefits division, manage corporate pension plans, and actively execute complex disability cases for doctors, executives and professionals," Poole says.
He and his team have high hopes for both CWP and the advisory business in general. That's not to say there aren't challenges, though, one of which is improving the reputation of financial advisors.
"Often I am asked, 'So, what exactly do you do?'" Poole says. "In the beginning, I used to answer with one of a few stock replies. The truth is, great advisors generally do so much more than simply one or two sentences will ever explain. Until our clients experience several years of working with us, they sometimes still don't realize everything we do."
WPC: Do you intend to add more employees in the next year?
Chris Poole: In the next six months, we are hiring two new staff and intend to follow up with a third in 2018. We're aiming to add another mutual-fund-licensed administrative assistant, as well as another full-time financial planner. This shift will allow us to promote an existing staff member into a more senior compliance management role. In the past, we've found success when hiring multiple staff at the same time.

WPC: How have increased compliance requirements changed your business?
CP: Since CRM2, we've moved all of our client accounts into a fee-based model, ensuring that our advisor trailer is right out there in the open. This continues to support our desire to discuss the value our clients will receive from our firm in exchange for that fee. Our clients love how direct we are with them when setting expectations around cost and service.